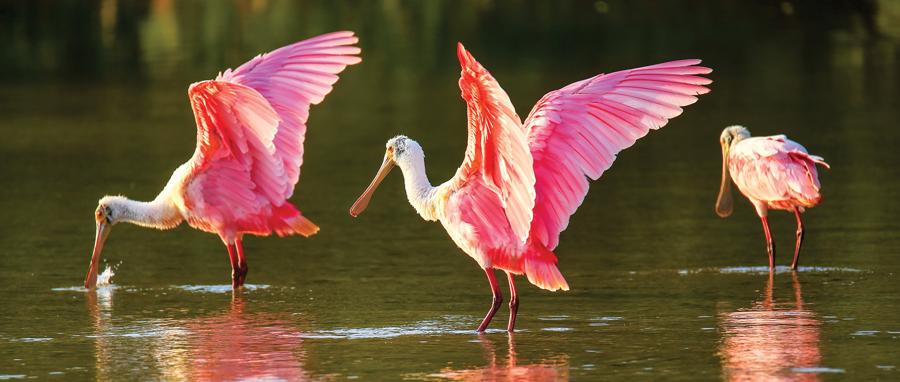 Rare Roseate Spoonbill Sighted in Green Bay, Wisconsin, Astonishing Birding Community
A mysterious bird, described as a pink football on short stilts, was recently spotted alive in Green Bay for the first time. Its unexpected appearance generated excitement within the Wisconsin birding community, marking the return of a bird that had long been absent from the region.
On the morning of July 26th, Logan Lasee, a Bay Area Bird Club member, was monitoring endangered piping plovers in the Cat Island restoration area when he noticed something pink that immediately caught his attention.
The roseate spoonbill, typically a shoreline bird, is usually found in Texas, Florida, and South America. However, its historical range in the United States suffered a severe decline in the 1860s due to the overhunting of wading bird colonies, driven by the demand for their pink plumage for women's hats. Roseate spoonbills primarily inhabit coastal marshes and lagoons and sustain themselves on crustaceans like prawns and shrimp, contributing to their distinctive pink coloration. They can reach heights of up to 32 inches and boast an impressive wingspan spanning 50 inches.
Bird enthusiasts from Milwaukee, Madison, and even Eau Claire flocked to Green Bay to catch a glimpse of this remarkable bird. Although the bird initially arrived on Wednesday, July 26th, it temporarily departed the following day due to impending storms. Fortunately, it made a triumphant return that Saturday, drawing an audience of 100 to 150 people. Candy Evans, who traveled from Door County with her husband, described the experience as intriguing, noting the bird's distinctive silhouette. Fellow birder Jim Edelhuber was equally enthralled and canceled his plans for the day to witness the roseate spoonbill's appearance. He shared the experience on his website, Window to Wildlife, emphasizing its significance within Wisconsin's birding community.
While the bird's origin and potential future visits remain a mystery, experts such as David Drake, a wildlife ecology professor at UW-Madison, speculate that it may be exploring new territories. If you ever find yourself near mud groves or mangrove keys, keep an eye out for the stunning roseate spoonbill.
[Source: Green Bay Press Gazette; Madison.com]