BIG3 Basketball League Faces NBA Obstacles but Thrives in Its Own Right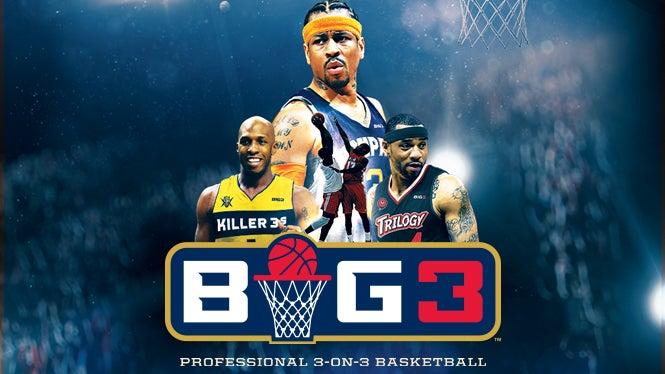 The BIG3 basketball league has been facing challenges due to the NBA's influence. Despite this, the league is still thriving.
The BIG3 three-on-three basketball league was founded by Ice Cube and Jeff Kwatinetz in 2017. The BIG3 league takes place during the NBA's off-season. It consists of retired NBA players and players who didn't make the NBA. They are currently a 12-team league with three-player lineups and five-player rosters.
Ice Cube, a well-known actor and hip-hop artist, claims that the NBA has been blocking this league from wider exposure. He is accusing them of gatekeeping sponsorships and network deals they could use. In an interview with podcaster Joe Rogan, he said that the NBA has been "...encouraging people not to sponsor us…" and "...encouraging networks not to play us." He clarified that they are not in any way trying to compete with the NBA. He then explained how having the NBA viewing his league as competition prevents it from expanding. "Labeling us as competition prevents other NBA owners from investing," he said, adding they are also going to sponsors and telling them not to work with the BIG3.
The BIG3 started their seventh season on June 25, 2023. They are back to being a traveling road show, just as it was when the league first started. They claim this is the "original model for the league" and they are trying to get back into this style given the break due to COVID. Their tour will run through Dallas, New York, Miami, Boston, Detroit, Chicago, Washington D.C., as well as Charlotte, North Carolina and Memphis, Tennessee. This season will also return to the roots of hip-hop given its 50th anniversary this year. "We pride ourselves on being more than a game, by being a vibe, really enhancing culture," Ice Cube exclaimed.
While this conflict with the NBA puts a damper on all the BIG3 has to offer for its players, the BIG3 basketball league is expanding, which is great for players everywhere. It creates more opportunities while also staying true to its roots and offering a new basketball playing experience.
[Source: CBSNews; TheWrap; Forbes]