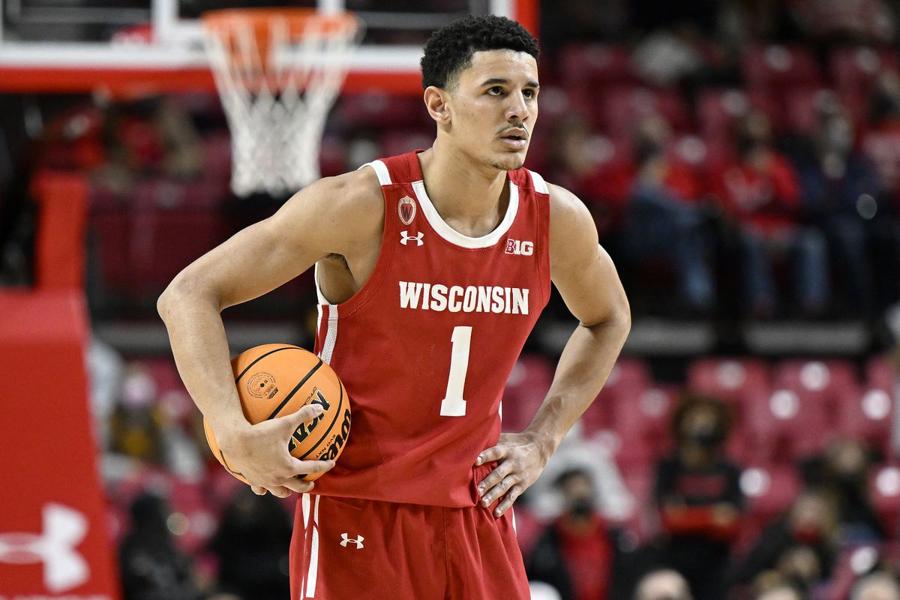 Johnny Davis: A Rising Star's Journey from La Crosse to the NBA
Wisconsin basketball standout, Johnny Davis, recently finished his rookie season and it has been a rollercoaster.
Johnny Davis was born on February 27, 2002, in La Crosse, Wisconsin to Sarah and Mark Giles Davis. Davis' father was also an NBA player. He was drafted by the Cleveland Cavaliers as the 79th overall pick in the 1985 NBA draft. He played professionally for 13 seasons and retired in 1999. Like his father, Johnny Davis plays as a small forward and shows a lot of potential in the position.
Davis attended La Crosse Central High School. During his high school career, he played both football and basketball. In his first basketball season as a freshman, he earned a Division Two State title. In his junior year, he averaged 23 points and nine rebounds per game which led him to win the La Crosse Tribune Player of the Year award. By the time he had graduated, Davis also held the title of La Crosse Central's highest scorer with 2,158 career points.
Davis received offers from four different schools, including Minnesota, Iowa, Marquette, and the University of Wisconsin-Madison. He ultimately chose UW-Madison. In his freshman season, he played in all 31 games and averaged 24 minutes with at least seven points per game. Davis played one more season for UW before he turned pro. In his sophomore year, he averaged 19.7 points, 8.2 rebounds, 2.1 assists, and 1.2 steals per game which later led to him being named the Big Ten Player of the Year.
Davis was drafted by the Washington Wizards as the 10th overall pick on June 23, 2022. After being drafted, he was added to the Wizards Summer League roster, where he played his first professional NBA game. Despite his great performance in college, Davis' NBA start wasn't the best. He played in only ten games with a total of 11 points by January 2023. At this time, he was sidelined due to an injury. Davis came back on March 12 and in the last few seasonal games, he averaged 17 points, 5.6 rebounds, and 3.8 assists per game.
Davis' rookie season got off to a slow start, but he still proved to be a valuable asset. He showed tons of potential and Wisconsin fans will be looking forward to seeing how he progresses in the future.
[Sources: USA Today; playersbio.com]