Jordan Love: Green Bay Packers' Rising Star and First African-American Starting Quarterback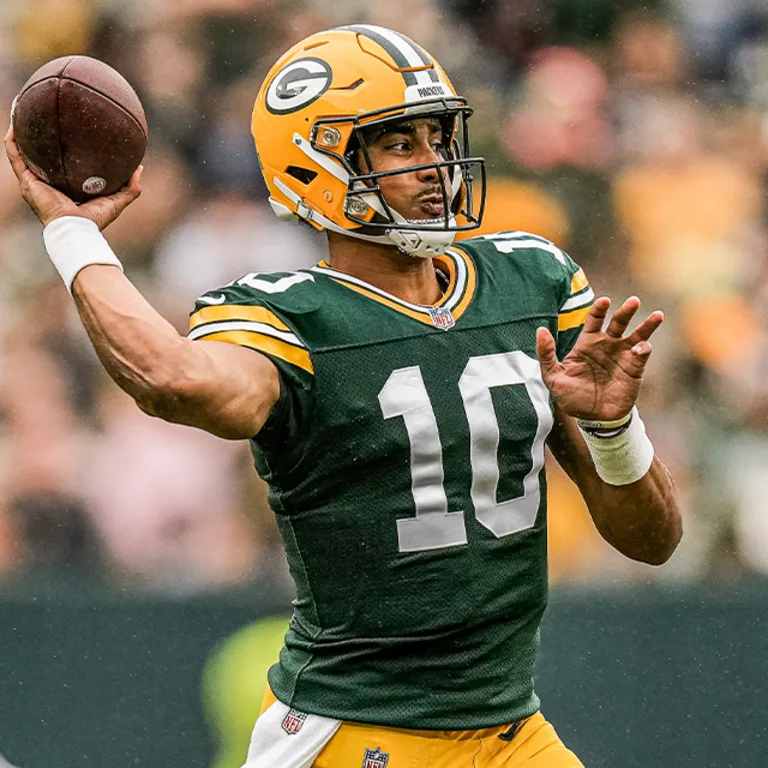 Jordan Love is currently the starting NFL quarterback for the Green Bay Packers, stepping in for Aaron Rodgers. He holds the distinction of being the first African-American quarterback to start for the Packers.
Born on November 2, 1998, in Bakersfield, California, Love faced a significant loss at the age of 14 when his father, Orbin Love, passed away. He attended Liberty High School in Bakersfield, where he made a mark in high school football. Love led the Liberty Lions to their first-ever Central Section Division I title, showcasing his skills by completing 114 of 224 passes, accumulating 2,148 passing yards, and scoring 24 touchdowns. He also demonstrated his versatility by rushing for 806 yards.
During his high school career, Jordan Love received multiple college offers from institutions such as Eastern Michigan, Northern Arizona, Northern Colorado, Sacramento State, and Utah State. He ultimately committed to the Utah State Aggies, signing with them on December 16, 2015. Love completed four years of college and earned a degree in human movement science. In 2017, he took a redshirt year after his freshman season to focus on improving his physical condition and overall performance. Love graduated from college with the distinction of ranking second in Aggies history in passing yards, having thrown an impressive total of 8,600 yards during his college football career.
In the 2020 NFL Draft, Jordan Love was selected by the Green Bay Packers as the 26th overall pick. During the 2021-22 season, he made appearances in four games, averaging 195 passing yards and recording a touchdown.
While Jordan Love is yet to fully demonstrate his capabilities, he is expected to take on a more significant role in leading the Green Bay Packers to a successful season. The hope is that he can live up to the iconic skills of his predecessor, Aaron Rodgers.
[Source: packers.com]