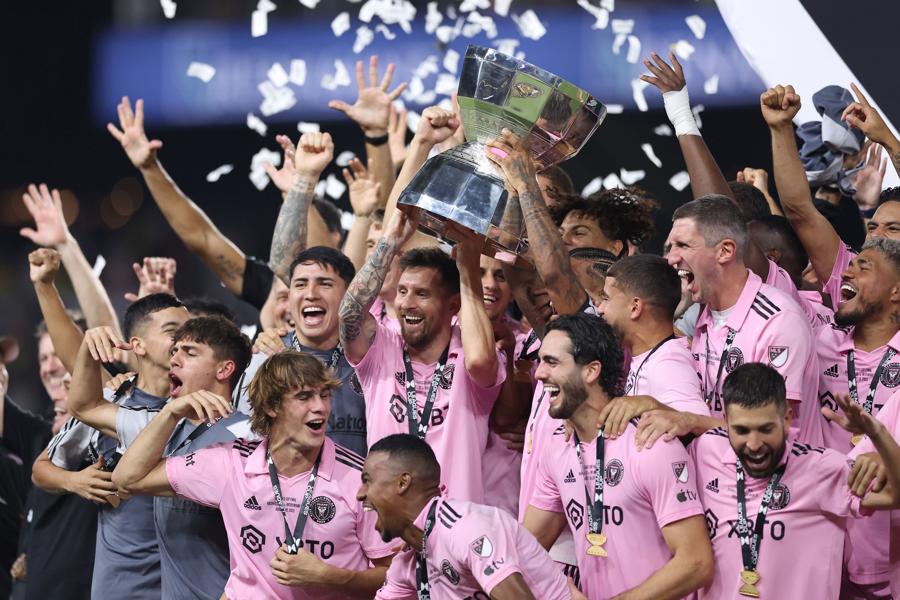 Lionel Messi Leads Inter Miami to Historic Victory
Lionel Messi has made his presence known in Major League Soccer since joining Inter Miami in July. He has scored 11 goals and has played in 11 games in which his team has won them all. Due to these wins, they advanced to the Leagues Cup tournament finals on Aug 20 and defeated Nashville.
The Leagues Cup tournament is a month-long competition between the 47 clubs of MLS (29) and Liga MX (18). The competition is hosted in the U.S. and Canada and is a World Cup-style tournament that pauses seasonal games for a month from mid-July to mid-August. The top three teams in the Leagues Cup advance to the Concacaf Champions League in 2024. This league consists of 27 teams competing in a five-round knockout phase which takes place in North America. The winner will advance to the 2025 FIFA Club World Cup in the U.S., along with the winners from 2021 to 2023.
Messi has changed the landscape of Inter Miami by scoring the club's first ever trophy-the Leagues Cup title. In their match against Nashville, Messi scored the first goal in the 23rd minute. However, Nashville scored in the 57th minute, tying the game 1-1. The match went into penalties with each player taking a shot. In the end, Inter Miami won 10-9 on penalties, earning them the Leagues Cup title.
The victory was Inter Miami's first championship in its history since forming in 2018. Along with this achievement, Messi claimed his 44th career trophy, making him the most accomplished soccer player in history. Inter Miami has been thriving as a team ever since Messi joined in July and the team is expected to dominate MLS in the upcoming months.
[Source: ESPN, Daily Mail]