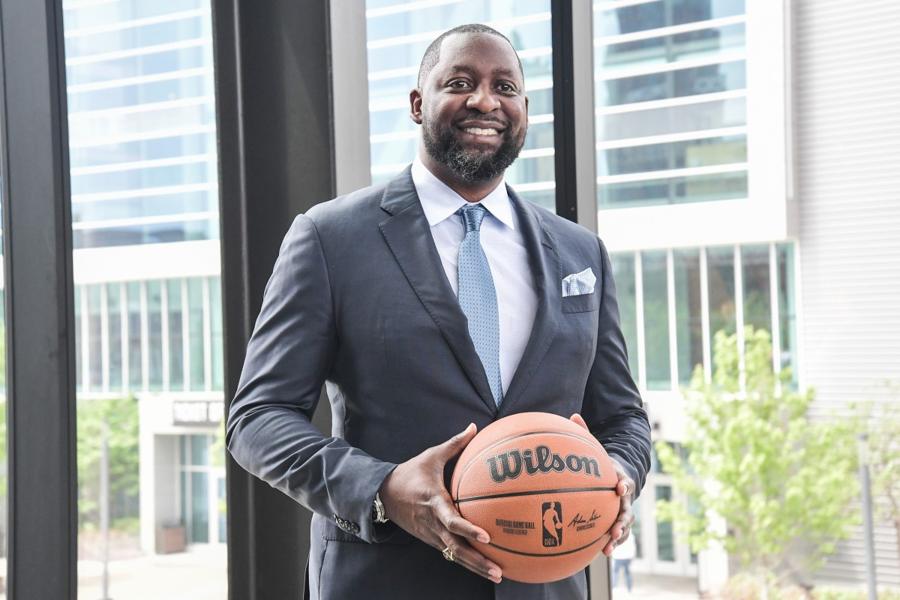 Milwaukee Bucks' New Head Coach, Adrian Griffin
Adrian Griffin, the new NBA head coach for the Milwaukee Bucks, went through many ups and downs in his basketball career and coaching career.
Griffin was born July 4, 1974, in Wichita, Kansas. He grew up loving the game of basketball and had dreams of making it to the NBA, continuing to work at it every day. In his college career, Griffin attended Seton Hall University to join the Seton Hall Pirates men's basketball team. From there, Griffin's basketball career skyrocketed. Griffin was six feet and five inches tall, a small forward, and a two-time All-Big East player. Throughout his college career, he averaged 11.5 points per game and 2.2 assists while shooting 50.6% from the field goal range.
After Griffin's college career, he entered the 1996 NBA Draft. Unfortunately, Griffin went undrafted. Griffin knew that many paths existed to become a part of the NBA. He knew that there was no giving up, so he started to play professionally in lower American leagues. He played for the Continental Basketball Association where he was named the league's Most Valuable Player in 1999. Griffin averaged an outstanding 17.5 PPG, 7.0 rebounds, and 3.1 AST. Griffin's extraordinary performance in the CBA led to him signing an NBA contract with the Boston Celtics the same year as a free agent.
During Griffin's NBA career, he played for six different NBA teams: the Boston Celtics, Chicago Bulls, Houston Rockets, and the Seattle Supersonics. He averaged 4.0 PPG and 3.2 REB in his NBA career. Griffin then came to the Milwaukee Bucks as a player, but eventually became an assistant coach and was hired by Scott Skiles in November of the 2008-09 season. In September 2010, Griffin was hired by the Chicago Bulls as an assistant coach and coached there for five years. Griffin's character was most favored by the Buck's organization. He was chosen over Nick Nurse, the former coach for the Toronto Raptors, and Kenny Atkinson the former assistant coach for the Golden State Warriors.
Mike Budenholzer, the previous Bucks coach for five years, will be taking his coaching talents to another team. In Budenholzer's five years of coaching the Bucks, he led the team to a victory in 2021 and earned their first NBA title in 50 years with his coaching. Despite their early elimination last season, Griffin will have a tough act to follow with the Buck's organization.
Adrian Griffin will be taking on a new role as the head coach for the Milwaukee Bucks. Hopefully, he will be able to make a big impact on the Bucks.
[Source Milwaukee Journal Sentinel]