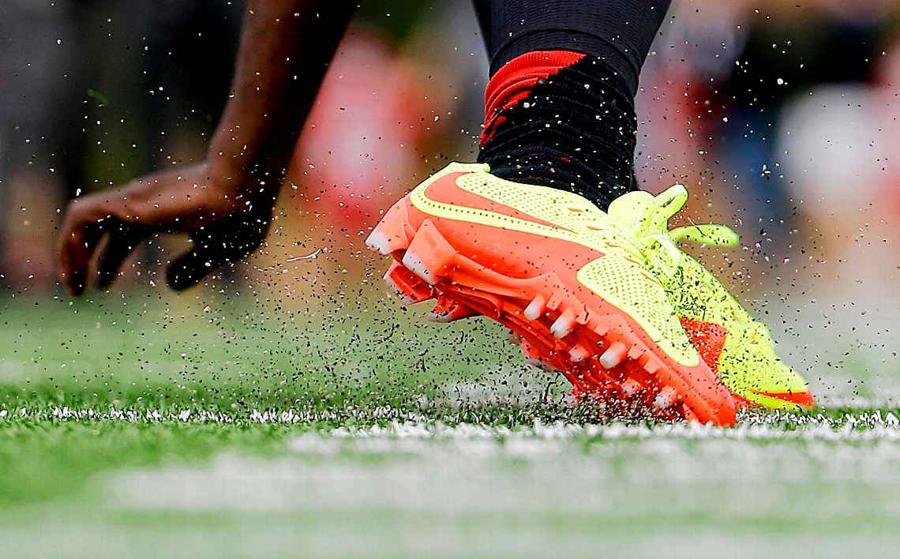 Inside the NFL Turf Debate for Player Safety and Finances
The ongoing debate surrounding whether football players should compete on turf or real grass has sparked arguments from various perspectives, encompassing players' health and cost considerations.
In the NFL, only 14 fields boast natural grass, with 18 utilizing turf, and a single hybrid field, belonging to the Green Bay Packers at Lambeau Field. Players mostly prefer real grass over turf because many think their cleats perform better on natural grass. They say it does not put as much pressure on their legs and ankles. Due to this, and many other reasons, players strongly agree with replacing all turf fields with real grass.
Most data from recent years points toward slightly more injuries occurring on turf, but there is plenty of real grass as well, according to the NFL and NFL Players Association (NFLPA). Perhaps a greater factor of why the NFL leans towards having turf is the cost of maintenance. "However, moving all stadium fields to high-quality natural grass surfaces is the easiest decision the NFL can make," NFLPA executive director Lloyd Howell said in a statement.
Not all synthetic grass is the same either. Reports state that some turf fields have lower rates of devastating injuries than other turf and natural fields, suggesting that the quality of synthetic grass varies.
Changing all the fields from turf to real grass would cost a lot to maintain. According to Forbes, making all fields in the NFL natural grass would cost $11.9 million, not including maintenance. Having all grass fields would have a very big impact on NFL team owners' revenue because of the maintenance cost.
"While we know there is an investment to making this change, there is a bigger cost to everyone in our business if we keep losing our best players to unnecessary injuries," said Howell during a meeting. "It makes no sense that stadiums can flip over to superior grass surfaces when the 2026 FIFA World Cup comes, and foreign players for exhibition games come and play."
The debate over the type of fields in the NFL persists, underscoring the call for prioritizing player safety over financial interests.
[Sourcesz: CBS Sports; ESPN; USA Today ]