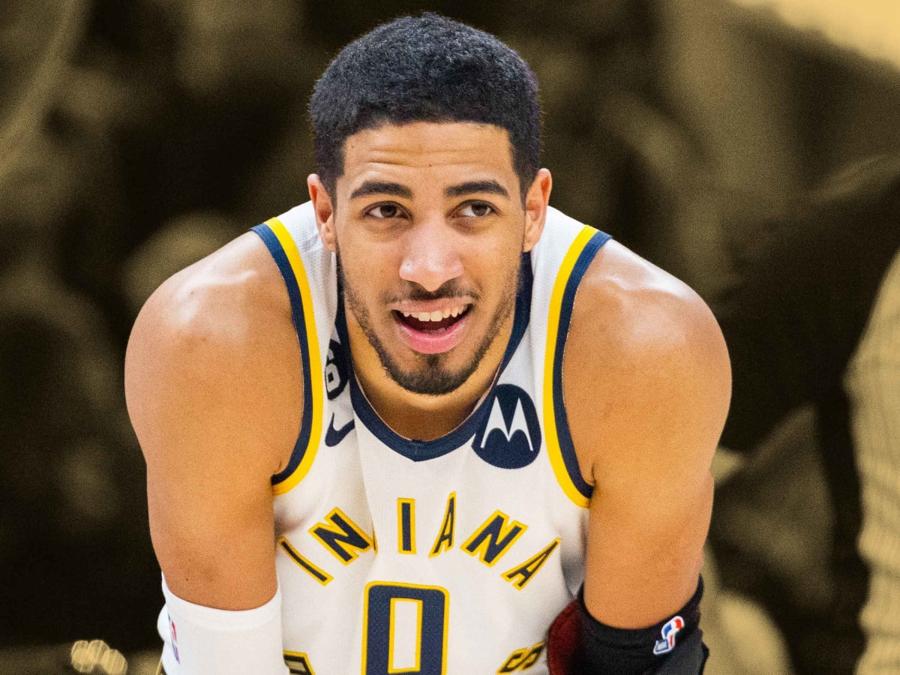 Rising Star: The Journey and Achievements of NBA Player Tyrese Haliburton
Tyrese Haliburton is a National Basketball Association (NBA) player who is currently playing for the Indiana Pacers. He is northeast Wisconsin's first NBA All-Star.
Tyrese John Haliburton was born February 29, 2000, in Oshkosh, Wisconsin. Haliburton wasn't your average kid who played video games all day. At just six years old, Haliburton was already playing basketball and improving. Haliburton knew at a young age that it was time for him to separate himself from the pack and do what he loved. He would often run through drills with his father John Haliburton so he could elevate his game.
He had a phenomenal high school basketball career. During this time, Haliburton was a 6'5" point guard and attended Oshkosh North High School. He finished his high school career averaging 22.9 points per game (PPG), 6.2 assists (AST), and 5.1 rebounds per game (REB). He was a 3-star recruit on all recruiting platforms. After high school, he received a basketball scholarship to play for the Iowa State Cyclones.
Haliburton spent two years in college where he averaged 10.1 PPG, 4.7 AST, and 3.4 REB. In his first year, he didn't play well and was averaging only 6.8 PPG. Haliburton knew he needed to stay in college for one more year and prove himself to NBA scouts. In his second year, Haliburton had an outstanding year averaging 15.2 PPG, 6.5 AST, and 4.4 REB.
After Halliburton's college career, he decided to enter the 2020 NBA Draft. He was selected 12th overall by the Sacramento Kings in the first round. In his rookie season in the NBA, he averaged 13 PPG, 5.3 AST and 3 REB. He also shot 47.2 percent from the field goal range. In his second year with the Sacramento Kings, he averaged 14.3 PPG, 7.4 AST and 3.9 REB. On February 9, 2022, Haliburton was traded to the Indiana Pacers along with Buddy Hield and Tristan Thompson in exchange for Domantas Sabonis, Justin Holiday, Jeremy Lamb, and the future 2023 second-round pick. After the trade, Haliburton went on to average 17.5 PPG, 9.6 AST and 4.3 REB. In his 2022-23 season with the Pacers, he averaged an outstanding 20.7 PPG, 10.4 AST, and 3.7 REB while shooting 49 percent from the field.
After Haliburton's third season, he was selected to compete in the 2023 NBA All-Star game. Becoming an All-Star was always a goal and dream for Haliburton. He stated in an NBA podcast, "When I was like five – I used to play 'NBA Live' 05' and I didn't know how to start a game other than play the All-Star weekend. Those were the big accomplishments for me if I ever made it to the NBA."
Tyrese Haliburton went through ups and downs in his early career. Hopefully, he can thrive in the NBA and one day be recognized in the Hall of Fame.
[Source: Milwaukee Sentinel; Basketball Reference; WeAreGreenBay.com; Sports Reference]