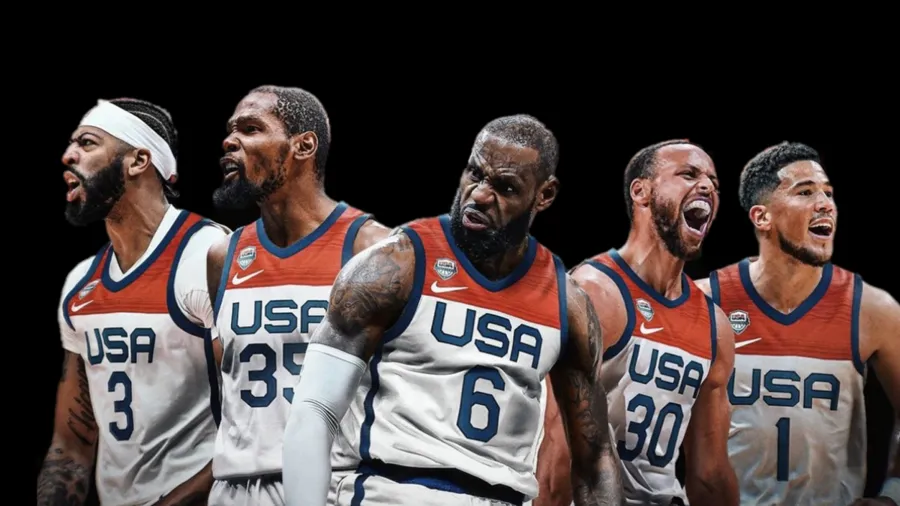 Team USA's Quest for Redemption: Building the 2024 Olympic Basketball Roster
The unexpected loss of the USA men's basketball team in the 2023 Federal International Basketball Association(FIBA) semifinals set the stage for building the 2024 USA Men's Olympic Basketball Team.
The 2023 USA men's basketball team had a devastating loss in the semifinals against Germany on Sept. 8, 2023. The 2023 USA team consisted of veteran NBA players such as Anthony Edwards, Jalen Brunson, Tyrese Haliburton, Austin Reaves, and Mikal Bridges. The final score for the semifinal game was 113-111. The loss would knock Team USA out of the FIBA playoffs and into the third-place consolation game. Unfortunately, Team USA fell short against Canada with a final score of 127-118.
Noah Lyles, an Olympic athlete, stirred up controversy when he said in a press conference, "The thing that hurts me the most is that I have to watch the NBA Finals and they have the world champion on their head. World champion of what? The United States?" NBA players flooded social media with confusion once they heard about his comments. After Lyles shared his opinion on the NBA finals, momentum began to build for the future 2024 Olympic roster.
Despite the disastrous losses in the 2023 FIBA playoffs, Team USA is out seeking vengeance for the 2024 Olympic Games. To prove that the U.S. is a dominant and powerful contender in basketball, four-time champion LeBron James, who is currently playing for the Los Angeles Lakers, is recruiting other stars to form the 2024 Olympic roster. The Olympic roster consists of four-time champion Stephen Curry, two-time champion Kevin Durant, four-time champion Draymond Green, Jayson Tatum, Damian Lillard, Anthony Davis, Devin Booker, Bam Adebayo, and James himself.
The USA Men's basketball team is expected to strive and dominate the 2024 Olympic Games.
[Source: USA Today; Belly Up Sports]