Monona Mural Is Beloved Local Example of Public Art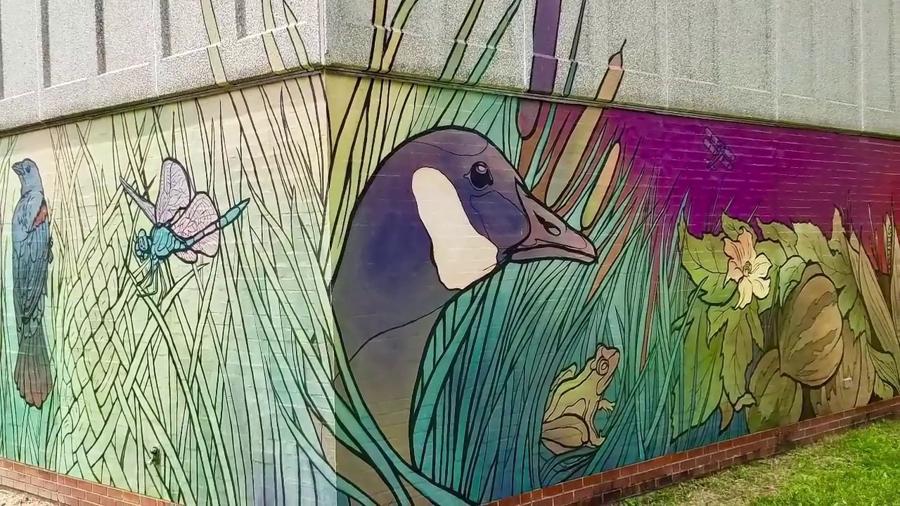 Wisconsin boasts a plethora of stunning and remarkable murals throughout the state, each distinguished by the unique messages they convey. One compelling illustration is the "Water, Land, and Sky" mural located in Monona.
Positioned conveniently on West Broadway, opposite South Towne Mall, this mural is accessible to the public at all times, allowing visitors to capture photographs with it. Crafted in the summer of 2017, it is the result of a collaboration between the city of Monona and Dane Arts Mural Art.
The "Water, Land, and Sky" mural serves as a tribute to the beauty of Monona and its vibrant community. Local artist Rhea Swing breathed life into this masterpiece, with the active involvement of Monona residents, including those from Winnequah Elementary, the Monona Senior Center, and members of the Ho-Chunk Nation.
One intriguing aspect of the mural is the city of Monona's deliberate selection of its elements. Additionally, elements representing Native American Whitehorse traditions in the area were thoughtfully incorporated. Notably, Mayor Bob Miller of Monona personally chose to include eagles in this artwork due to his admiration for these majestic birds. The mural vividly showcases the region's wildlife against a picturesque sunset backdrop.
The mural is rich with symbolism and intricate details that narrate the city's history and underscore its natural resources. For those residing in the vicinity of Monona, a visit to the mural is a must, offering an opportunity to connect with the city's story and the splendor of its surroundings while capturing memorable photographs.
[Source: Madison.com]