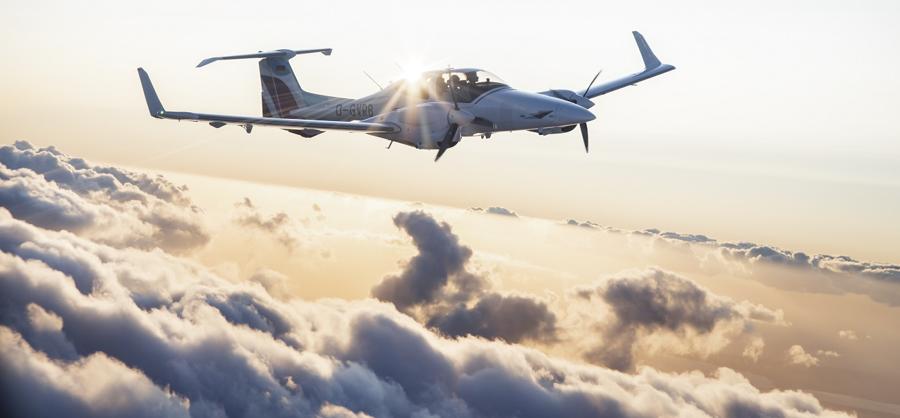 Wanted: Professional Airline Pilots
In fall 2023, Madison College will reach new heights never seen before with the implementation of its first aeronautics program, training students to become pilots. In partnership with the Wisconsin Aviation Flight School, Madison College will give their students an opportunity at a flying career through a new professional aeronautics certificate. After two years of ground courses and flight training, students will be certified as flight instructors. By completing the 1,500-hour requirement they will be eligible to become an airline pilot.
According to a Cap Times article, the program comes at an important time.``Pilot staffing issues have become increasingly dire as the demand for air travel has returned to pre-pandemic levels," said Chris Johnson. With his knowledge as a professor at Embry-Riddle Aeronautical University, and to promote the field of aeronautics, he has helped develop the program at Madison College. There is a lack of flight training programs in Wisconsin. Due to this, ticket pricing will increase and there will be a shortage in air travel, to which Johnson responded by creating the Madison College certificate to increase the number of instate pilots.
The training includes flying a Cirrus SR20, a small propeller-powered plane that Johnson mentioned takes a lot of skill to maneuver. It also includes using virtual reality simulators, challenging students safely with obstacles that they may face during flight. This course will require 20 hours per week and offers night classes to allow more accessibility. The tuition costs around $90,000 to $100,000 for two years, about half the price of a four-year program.
[Source: The Capital Times; CNW; NBC news]