Wisconsin DNR will Help Fire Departments Dispose of PFAS Foam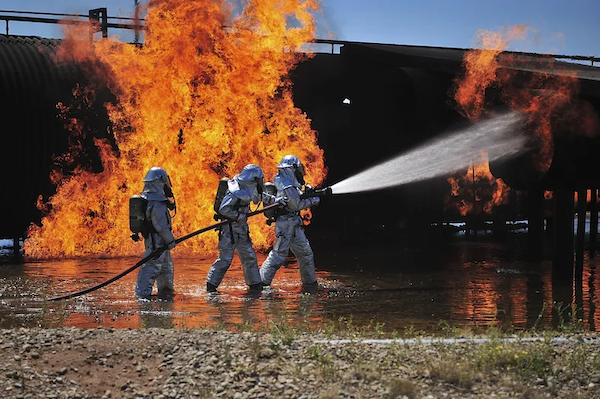 Wisconsin is trying to eliminate foams containing PFAS used by firefighters, a move that would benefit the environment by removing hazardous chemicals. PFAS, also known as poly-fluoroalkyl substances, are man-made chemicals. They are used on clothing, carpets, non-stick pans, cookware, and in firefighting foam. It's a "forever chemical."It's family contains 5,000 compounds which are known to last forever in the environment and human bodies.
The Wisconsin Department of Natural Resources (DNR) wants to help firefighters clean PFAS chemicals free of charge. The DNR's foam collection program is doing this with a state fund of $1 million. Of 72 Wisconsin counties, 60 want to cooperate on eliminating PFAS foam through the program. 25,000 gallons of the foam will be eliminated through North Shore Environmental construction.
Once the foam gets removed from certain locations, the program stated that it will send the waste to a hazardous landfill in Alabama. Lining the waterways of the landfill will ensure that PFAS won't escape into the environment. Once in Alabama, it is said that the PFAS will be stored in cement, where it is better off than in local lakes, rivers, sewers, and drinking water.
The accumulation of PFAS in humans can lead to various health concerns including but not limited to low-birth weights, harm to the reproductive system, altered hormone and thyroid regulations, and kidney and testicular cancer.
Wisconsin DNR began requiring testing for all public water systems in November of 2022. Combating PFAS is a top priority for Governor Ever's administration.
[Source: Milwaukee Journal Sentinel; Madison.com]