Wisconsin Launches Online Map to Track PFAS Pollution Across the State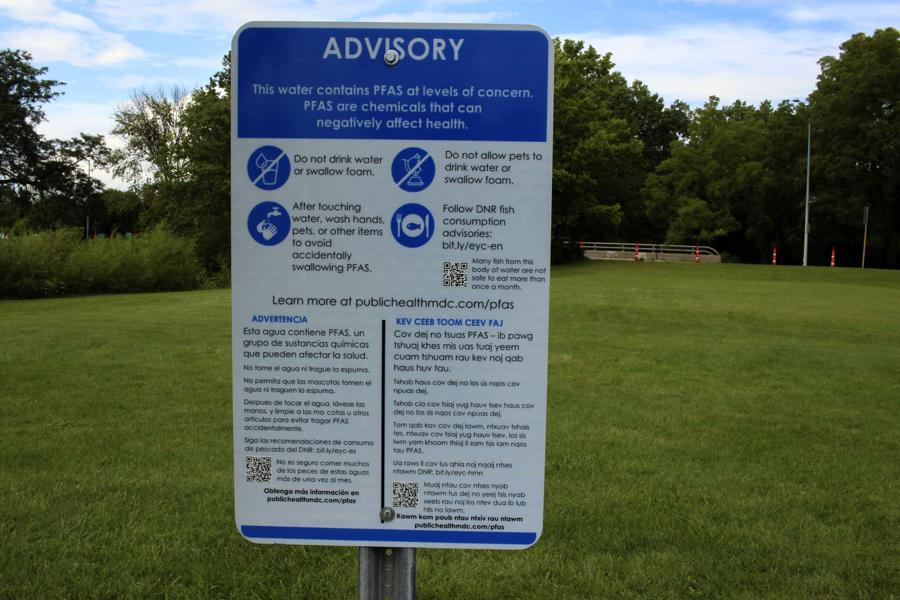 Wisconsin environmental regulators have taken a significant step in addressing the issue of toxic "forever chemicals" by unveiling an innovative online tool. The Department of Natural Resources (DNR) introduced an interactive map in October designed to track the presence of per- and polyfluoroalkyl substances (PFAS) contamination.
The newly launched online map combines data from various sources, including drinking and surface water monitoring programs, health consumption advisories, and a comprehensive database of contaminated sites. By consolidating this information into a single accessible platform, the DNR hopes to help people find out about how pollution is affecting them and their community.
The Environmental Protection Agency (EPA) has already identified these compounds as harmful at levels currently undetectable by existing technology. These synthetic chemicals, known for their resistance to environmental degradation, have been connected to severe health concerns such as low birth weight, cancer, and liver disease.
The map shows whether PFAS compounds have been found in municipal drinking water systems and whether their levels surpass state health guidelines or enforcement criteria using color-coded dots. Additionally, it shows locations where the DNR is actively monitoring surface waters and fish populations and regions where fish and wildlife have been harmed by PFAS pollution. The map's intuitive layout lets users get more in-depth information by clicking on specific points of interest. Users are given a thorough overview of the PFAS contamination in their area through dialog boxes with supplementary data and links to the underlying databases.
PFAS pollution is a pressing concern in various communities across Wisconsin, including Marinette, Wausau, La Crosse, and Madison. 150 municipal drinking water systems have voluntarily tested for the presence of PFAS. To further address the issue, new state regulations were implemented in 2022 requiring mandatory testing, with a combined limit of 70 parts per trillion (ppt) for two specific compounds, PFOS and PFOA. In an effort to align with the latest scientific findings, the DNR is proposing increased regulations for PFOS and PFOA compounds and the establishment of groundwater standards for two additional fluorinated compounds: PFBS and GenX.
The DNR had previously initiated a rule-making process in 2019, including regulations for PFOS, PFOA, and numerous other contaminants based on recommendations from state toxicologists. However, in early 2022, conservative members of the Natural Resources Board voted against these regulations. PFOS and PFOA at concentrations as low as 0.02 parts per trillion (ppt) and 0.004 ppt, respectively; over a lifetime can cause serious health conditions. These levels are thousands of times lower than Wisconsin's state guidelines, and also far lower than samples reported in the new database.
The Wisconsin PFAS Action Council, comprising various state agencies, suggested the creation of the data viewer as part of its 2020 PFAS Action Plan. The data found in the map may include sampling results, contamination levels, and other relevant information. This tool is intended to promote transparency and provide the public with access to information about PFAS contamination in Wisconsin.
[Sources: Madison.com]