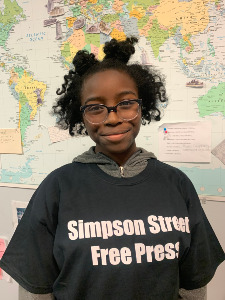 Sometimes people use the phrase "I could care less," which is actually incorrect grammar. Or, at the very least, it's not what the person meant to say.
Here's what I mean.
For example, I could care less if you continue to read this article. That is, however, not true. Because I do care. I hope you read this article and I hope you find it interesting.
You see, the phrase 'I could care less' actually implies that I do, in fact, care. 'I couldn't care less' is actually correct because it suggests a person has no more care to give. Humans often misuse phrases like these. This article will debunk some common phrases and help you live a happy and grammatically correct life.
You have the day off, yet you have an absurd amount of work, but your home isn't the ideal location for completing work. What do you do? You visit the coffee shop down the street! But you're a little exhausted and need some energy. You go to the barista and ask: "May I get an expresso , please?" This is a very subtle mistake, it is actually 'espresso,' with no x .
One evening, my friend and me planned to hang out. She wanted to go out to a restaurant. Let's pause, you likely noticed something off. Well, you're right! It's very easy to use 'me and my friend' when it should be 'my friend and I.' One tip that can avoid such mishaps is taking out the other subject. It wouldn't sound right if I said 'me planned to go to a restaurant.' There you go!
Now that we cleared that error, my friend and I are going to a restaurant. Unfortunately, we can't make any reservations, it's a first come, first serve kind of situation. Wait, there's Another error! To say first come, first serve indicates that whoever arrives first should serve others. But you and I both know that is not true. First come, first served is the more accurate phrase.
Once we arrived at the restaurant, we got our table and viewed the menu. I noticed something that peaked my interest . It was a plant-based hotdog. Uh-oh, there's another error! Saying peaked my interest seems right in theory since it implies something interesting reached its high. However, that's sadly incorrect, in this case at least. The plant-based hotdog piqued my interest as pique means to arouse.
I could continue this article, but I think it's time to wrap up. Oh no, there's one more, last error. Saying could of, would of, should of, or must of sounds the same as the contractions could've, would've, should've, or must've . But on paper, this could spur all kinds of madness. I could have continued this article is the grammatically correct way to conclude this quite informative article.
[Sources: Inc. Magazine ; Webster's Dictionary]