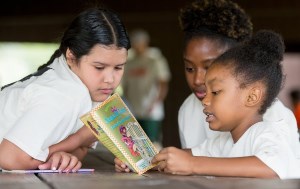 Dolly Parton was born and raised in Appalachia, one of the poorest regions of the United States. After a long career as a singer, songwriter, and movie actress she works hard to help others, especially children. Now, with help from an anonymous donor and the local United Way, this generosity will be felt in Dane County.
Since its foundation, the Dolly Parton Imagination Library has gained popularity across the country and around the world. The Imagination Library, gives young children exposure to books, and is a practical and fun way to support youth literacy. Dolly Parton founded the program for children in Sevier County, Tennessee, where she grew up. Her goal was to spread the love of reading to children. Parton decided to expand the program after its success in Tennessee.
A United Way donor plans to bring that success to Dane County. According to Deedra Atkinson of United Way, "We have a donor, who wishes to be anonymous, and is making this gift, who wants all Dane County's children to love reading and enjoy the magic of books, and encourages parents to snuggle and read to their babies and children every day".
The program works this way in Dane County. Parents register their children up to 5 years of age for the Imagination Library online by entering basic information such as the address and birthday of the child.  Every month, an age-appropriate book will be shipped to that child, bringing an enriching literary experience for the intended child.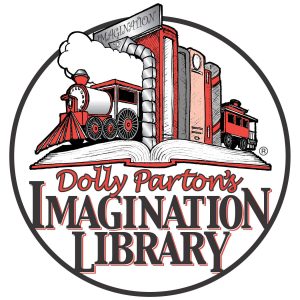 The Imagination Library has distributed millions of books to children in 471 communities, in 41 states, and in countries around the world. The program is designed to capitalize on the learning capacity of a child at each stage of the child's development. From year one, the books slowly graduate from texture to nonfiction science books. On their fifth birthday, the child receives their final book, an introduction to kindergarten. The books create the opportunity for not only intellectual growth, but also family bonding.
According to Dolly Parton, "Life is about dreams. And the seeds of a child's life dreams are often found in books. The seeds you help plant in your community can grow across the world."
These sentiments are shared by the Dane County United Way donor: "As a child, books were sheer magic to me, awakening all of my senses. As a parent, the magic was delightfully revisited through my daughter's joy of books and her requests to reread each one again and again! Dolly Parton's Imagination Library offers opportunity to complete the circle by extending the magic forward to young children and parents in Dane County."
The U.S Postal Service will deliver the books to local children and is "going above and beyond," according to Atkinson. "We are very grateful for their help in coordinating this process."