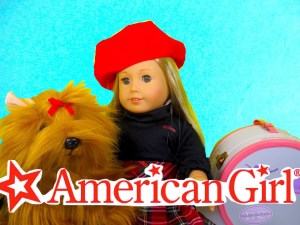 American Girl, the Middleton-based toy company and long-time friend of Simpson Street Free Press, recently signed a multi-year agreement with Scholastic, publisher and distributor of children's books.
The agreement for a publishing program—one built on the tenets on the American Girl brand—includes rights to publish both e-books and print books starting this January. This marks the first time in its history that American Girl has licensed the rights for another organization to publish books based on American Girl characters.
The agreement specifically permits Scholastic to publish and distribute books in Asia, Australia, Canada, New Zealand, the United Kingdom, and the U.S.
Despite having prior success selling over 153 million books and 29 million dolls, American Girl expects this new partnership to increase sales.
So, next time your local Scholastic Book Fair comes to town, be prepared to see plenty of American Girl books!
[Sources: Wisconsin State Journal; Associated Press]