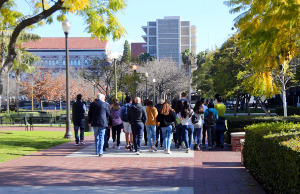 In the spring of 2018, Wisconsin was one of 34 states where there was a decline in enrollment for all types of higher education institutions. This is because of the state's declining birth rate and better post recession economy. The rate of high school graduation will be steady by 2026, and the college graduates are estimated to decrease by 15 percent between 2025 and 2029, reported Nathan Grawe, an economist at Carleton College.
To address decreasing revenues Edgewood College made buyout offers to three dozen faculty members. Only six of them accepted the offer. Edgewood's president Scott Flanagan stated, "We wanted to provide opportunities for folks who might be interested in closing their career in a way that allowed us to recalibrate in a voluntary way first." The University of Wisconsin-Stevens Point made plans to eliminate six majors in order to solve their financial loss due to a decline of students and staff members, although the plans weren't adopted due to complaints from staff and students.
Both public and private colleges are thinking of different ways to gain money. Private institutions have had to adapt by creating programs students wanted. For example, Concordia University in Mequon and the Medical College of Wisconsin wanted to address Wisconsin's shortage of pharmacists. They did this by starting pharmacy programs to train students. Another example is the Milwaukee School of Engineering; it is expanding its computer science program to enhance subjects like artificial intelligence.
"We're in a transformation and we're in a pretty substantial pivot" said Flanagan, "But higher education is resilient."
[Source: Wpr.org]