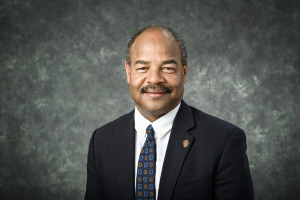 The largest academic college at UW-Madison recently picked its new dean.
Eric Wilcots is an astronomer and the first African American to oversee the College of Letters and Science. He has been interim dean since last year and will continue to be responsible for a 365 million budget, around 20,000 students, and more than 800 faculty members. Wilcots also oversee UW-Madison's new School of Computer, Data and Information Sciences.
Prior to being interim dean, Wilcots was deputy dean and associate dean for research within the College of Letters and Science. Provost John Karl Scholz served as dean before being promoted last year. According to the university Wilcots will receive a salary of $360,000.
In announcing the Wilcots appointment Scholz said, "Eric enthusiastically embraces the breadth of scholarship and passion for learning that are at the core of the college, and his intimate understanding of how the college works will be an asset as we navigate the uncharted waters in which we find ourselves right now."
Wilcots received his bachelor degree from Princeton University in 1987 and his doctorate from the University of Washington in 1992. He has a long history at UW-Madison. He taught introductory astronomy in 1995 when he first arrived in the city and ever since then made it his goal to help students from underrepresented backgrounds. Wilcots has also taken on leadership roles in the Wisconsin Science Festival and the Southern African Large Telescope project.
After his announcement, Wilcots said, "I deeply believe in the value of the liberal arts both as an excellent education for preparing our students to succeed in the world after graduation and as an approach to creating new knowledge and a deeper understanding of the world."
[Sources: Madison.com; Wisconsin State Journal ]