Homework Tips That Really Work

by Max Lien, age 14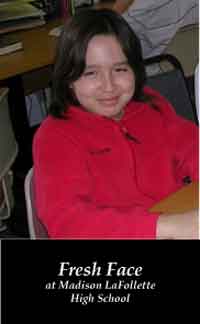 My name is Max Lien and I am a freshman at La Follette High School.
From stories I was told, it seemed like the first day of would be frustrating and difficult. Most of my classmates would be new to me, and I was unsure of what the work would be like. Since that first week, however, high school has become less and less intimidating. I've grown to know my classmates better, and the work isn't as difficult as I feared.
Homework, although important, can be one of the most stressful parts of the day. But I have learned that it doesn't have to be. There are some things you can do to make homework go faster.
1. Pay attention in class: Much of the material that will be in the homework is a review of concepts taught in class.
2. Don't get distracted while doing homework: Getting distracted will take you off-course. Try to stay away from eating or watching TV while doing homework. It's best to keep focused on one thing at a time. This will make your homework move much faster.
3. Take mental breaks: Another large part of completing homework is avoiding stress. It helps me to take five minutes away from my work to listen to music or eat a snack, then go back to studying. This strategy will prevent you from getting frustrated while completing the assignment.
4. Make sure to ask the teacher for help if you need it: Before the end of class, read over your assignment and ask your teacher any questions you have. Remember, the teacher is there to help you.

5. Don't Procrastinate: If your teacher assigns you homework on Monday, but it's due on Friday, don't wait until Thursday night to do it. This is called procrastination. Tackle the assignment slowly; maybe a couple pages a day. Doing it on the last day doesn't let you ask questions, and it shows lack of effort. It can also result in a poor grade.
Always keep in mind that homework isn't just something you have to do and then turn in; it can be used as a study guide too. If a teacher repeats a point in class, or especially if homework was assigned on that concept, this concept will probably be on the next test. This is a tip that will help you get consistently better overall grades.
Always try your hardest in school, have fun learning and the grades will come. Homework can help you prepare for tests and increase your knowledge. All in all, high school is what you make of it. Don't let stories about high school influence your feelings. High school can be a fun experience that will prepare you for college.