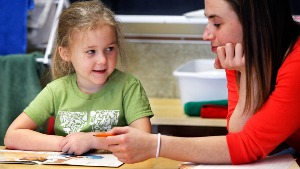 A new group called WI-Care, or Wisconsin Call to Action for Reading Excellence, has jumped into the recent fight concerning reading instruction.
Recently WI-Care voiced its concerns during a press conference at the Wisconsin Capitol. They called for the Department of Public Instruction to move away from ineffective reading curricula and move toward methods that use the science of reading, including research-backed phonics instruction, which has been widely ignored.
Chronically low reading scores nationally and here in Wisconsin can be traced back to neglected reading curricula. Many schools do not adequately teach students how to read, which leads to achievement gaps like those in Wisconsin—the worst in the country.
WI-Care is looking for a number of actions from DPI. Those include kick starting a number of practices by the department. First, implementing an assistant superintendent role, who would work with a reading task force to make sure practices are up to date and backed by science. Then, changing the grade scale for state report cards so meeting reading proficiency expectations would be 60 percent and exceeding would be 80 percent. Finally, evaluating teachers more effectively on their ability to teach reading along with requiring the Foundations of Reading test—as it should have been all along. The group is also advocating for better instruction of students with dyslexia.
State superintendent Carolyn Stanford Taylor has recently come out in support of phonics instruction. The department claims to have advocated for more funding for reading programs and claims to continue to "improve instruction in our schools."
[Sources: Milwaukee Journal Sentinel; Simpson Street Free Press; WisPolitics.com]