The Changing Landscape of Student Loans

When Paying For College, Do Your Homework

by Andrew Liu, age 15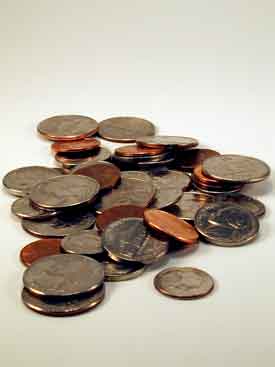 Recent government intervention has changed the Federal Loan Program. Starting in the 2010-2011 academic term, federal loans should be easier and cheaper to obtain than in the past.
Interest rates for federal loans will be processed directly through the government and not through banks. All students have to do to apply for a Federal Stafford loan is fill out and send a Free Application for Federal Student Aid (FAFSA) to their college, which will then send the application to the federal government.
To qualify for the subsidized loan, students must show they have significant financial need. If students qualify, no interest will be charged while they are in school. A 4.5 percent interest rate will apply after graduation. In the past that rate was usually 5.6 percent. Students will have to pay an upfront fee of 0.5 percent of the loan.
Students who do not qualify for the subsidized loan can borrow up to 12,500 dollars a year with a 6.8 percent interest rate through the unsubsidized Stafford loan.
Another change that comes with the new Stafford loans is that graduates can apply to have payments lowered if they are having economic trouble. Additionally, students who work in public service jobs for at least 10 years after they graduate may become eligible to have their student loans dropped.
Parents also have a new opportunity to help pay for their child's tuition. Parents can apply for a loan called the PLUS loan, which has a definite interest rate of 7.9 percent. With this option, parents apply for loans through the student's college, which then sends the application to the government. Unlike the Stafford loans, one's credit plays a large part in determining those eligible for a PLUS loan. Currently, about 21 percent of PLUS loan applicants are denied based on credit history.
Private loan lenders have also changed their policies. Lending through private companies dropped 50 percent in the dollar volume last year. Many have changed policies to increase competition.
This means most loan rates have dropped. Sallie Mae, the largest U.S. private lender, changed its rates on the Smart Option Student Loan. Rates used to range from 4.38 percent to 12.88 percent, but currently range from 2.88 percent to 10.25 percent.
While private lenders can often offer good deals, rates for private loans are variable, meaning they can rise along with interest rates. They also don't offer the same consumer protection that federal loans do. Borrowers can encounter unnecessary fees as well as interest rate hikes.
[Source: Chicago Tribune, USA Today]