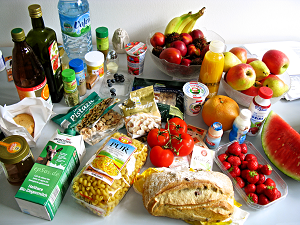 One in three Latino, African American, and single parent households in the Dane County struggle to get enough nutritional food, according to a report by Public Health Madison and Dane County (PHMDC). In contrast, about 20 percent of white households in Dane County face food insecurities. These numbers represent hunger problems for our families here in Madison.
According to the report, when families don't know where their next meal will be coming from, they often limit or even skip meals. Nick Heckman, a food security policy analyst at PHMDC, says this is a public health problem.
In an interview with the Wisconsin State Journal, Heckman cited poor school performance, diabetes and obesity as some of the negative impacts of food insecurity. The Dane County report offers a number of ways to address their food insecurities. These include: raising minimum wage, forming partnerships to provide free meals and encouraging at-risk families to use government benefits like W.I.C. and FoodShare.
Low income families need nutritional food and regular meals just as much as other families. Finding tangible solutions will help them get good and nutritious food, despite their financial state.
[Source: Wisconsin State Journal]