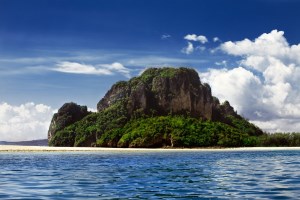 Three men stranded on a deserted island were rescued when an overhead U.S. Navy plane saw the word "help" written on the shore of the small island last April.
In mid-April, the men's families reported that they were missing. The men were traveling from a Micronesian island when a wave overtook their skiff, U.S. Coast Guard spokeswoman Melissa McKenzie said.
Fortunately, the men were wearing life jackets. They swam to the nearest Micronesian island, called Fanadik. Once on the island, the men spelled out "help" in palm leaves on the island's beach.
The men were eventually rescued two hours after arriving on the island by a small boat and taken to a nearby hospital.
Numerous others have been rescued after being stranded in the Pacific this year. AMVER vessels and aircrews have been instrumental to rescue efforts, the U.S. Coast Guard said.
[Source: Associated Press]