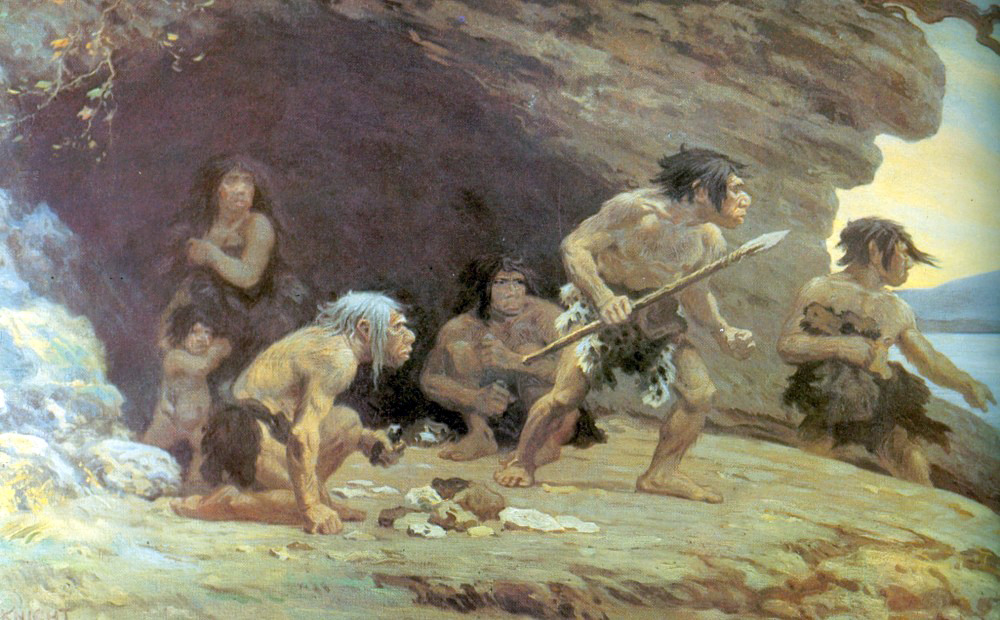 How Has the Human Species Survived for So Long?
by Sydney Steidl, age 14
Homo sapiens are the only hominids (human-like) species to have survived in all of Earth's climate changes over the last 45,000 years. Ever wonder how and why we've survived, when other hominid species, like the Neanderthal, did not?
Dr. Patrick Roberts and Dr. Brian Stewart published a research paper in 2018, Nature Human Behavior, claiming that since Earth's geographies have diversified greatly since the first hominids appeared five million years ago, it was critical to our survival for us to adapt to them.
Other scientists credit our survival to our brain's capacity to form cultures and express creativity along with these adaptive abilities. We are "generalist specialists." which some say is one reason we have survived for this long.
Other potential contributors to sapien survival are our cultural instincts and creativity. Anthropologist Dr. Melanie Chang says that art discovered from early hominids suggests creativity wasn't exclusive to Homo sapiens, but has been part of us for much longer than we acknowledge.
Rick Potts, director of the Human Origins Program at the National Museum of Natural History, says that humans are wired to have "social brains," and that our ability to share knowledge with one another has been crucial to survival. Roberts and Stewart agree, adding that humans distinctly form communities outside of their families, expanding that reach of knowledge.
In addition to our social competence, our adaptive abilities in different climates were also critical. Earlier hominids, while migrating out of Africa, still tended to remain in easier settings such as woodlands and grasslands to survive. Homo sapiens, in contrast, have expanded all over the globe and live in many different climates. However, Dr. Shara Bailey, a paleoanthropologist, argues that just because evidence hasn't yet been provided for pre-sapien hominids living in difficult environments, it shouldn't rule out the possibility that they did.
Potts noted that Homo sapiens' ability to adapt allowed us to survive as long as we have. In an interview with Inverse.com, Roberts had similar thoughts, saying that to this day, we have kept our exploration instinct. Furthermore, "We're going deeper into the oceans and higher into the skies than ever before," he said. We don't know yet how these exploration initiatives will affect our future, but by looking at past experiences, we might live to someday find out.
[Source: Scientific American, Inverse.com]