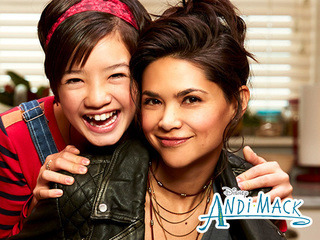 Many people grew up watching Disney Channel. Recently, the channel has changed a lot. Disney now airs more mature shows to attract more viewers.
Kids are growing up quickly these days, and Disney is taking notice. For example, a new show called "Andi Mack," which first aired on Disney in April of 2017, is about a girl who got pregnant at a young age. The girl's daughter grew up thinking her mom was actually her sister. This show can help viewers going through similar situations.
Gary Marsh, president of Disney Channels Worldwide, said Disney has to keep up with other networks like Netflix and AMC that show content adults would watch. "There has to be an equivalent [for young people] in our space," said Marsh.
However, Disney Channel's ratings have been going down as young people today mature faster- or are exposed to more adult content earlier than other generations- and turn to other networks with more relatable content.
Like "Andi Mack," Disney will continue to try to create shows that kids these days will want to watch. Some parents disagree with this direction, though. Time and ratings will tell if Disney's making the right choice.
[Source: The New York Times]