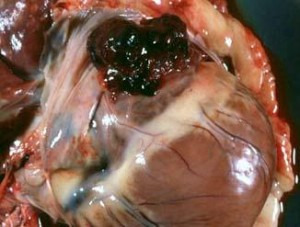 Is heart cancer real? Yes, but it is a rare condition because the cells critical to healthy functioning in the heart do not divide.
Cleveland Clinic treats about 20 patients every year with heart tumors.
Cardiac myxoma is the most common type of heart tumor. Most patients do not have symptoms, but if they do, some symptoms are shortness of breath, lightheadedness or a cough.
Cardiac tumors can cause embolization, which is when a tumor or a blood clot travels through part of the circulatory system. Because of this, most of the time the tumor is removed. To remove the tumor, an experienced surgeon performs opens heart surgery, which can be done robotically or by using a technique that causes as little damage possible.
After the patient has gone through surgery they have to have exams every year to make sure there are no more tumors.
[Source: Cleveland Clinic Health News for Kids]