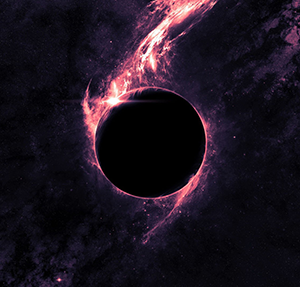 Black holes are very dangerous. They use the force of gravity to suck particles away from stars. Many black holes are thought to exist in the middle of galaxies, where they may contain as much matter as millions of stars.
Even though black holes are invisible, they are so powerful that nothing can escape them. These incredible holes appear when a star explodes, expires, and fades. As the hole diminishes the star's light and heat, it becomes small quickly. When this happens, it draws in particles and may become an entrance to a wormhole. Scientists define wormholes as black holes that function like a tunnels in space and may be capable of transporting space crafts to other parts of the universe.
Even when black holes can't be seen, scientists know that they are present because of their effect on nearby objects. It is important for people to learn about this phenomenon because objects in space, including black holes, can directly affect earth and those on it.
[Source: The Kingfishers Children Encyclopedia]