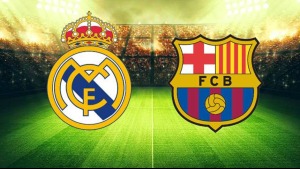 Have you watched El Clásico? El Clásico is what they called the game where soccer teams Barcelona plays Real Madrid. Over 60,000 people are paying $25 to $3,500 dollars per ticket to see these two Spanish teams battle it out.
Three-hundred years ago, Catalunya was an independent state from Spain. It had its own language called Castellano. In 1714, Catalans lost a 15-year war and became part of Spain. In the 1900 dictator, Francisco Franco said that Castellano was the only language they could use in Spain. Francisco Franco supported Real Madrid and the Catalans liked FC Barcelona.
Legend Alfredo Di Stefano signed with Los Blanco's (Real Madrid) instead of Barcelona in 1953. People think this was because Francisco Franco did not accept Di Stefano going with Barcelona. This caused even more rivalry between the two teams. Di Stefano scored 216 goals in 282 games, won five European cups, and eight Spanish league titles in Real Madrid. Cristiano Ronaldo has now replaced Di Stefano as the face of the franchise.
Barcelona and Real Madrid have played each other 266 times. Alejandro Moreno said El Clásico is "the establishment of Madrid against the independence-hungry Catalonia region." The two best players in the game are Cristiano Ronaldo (Real Madrid) and Lionel Messi (FC Barcelona).
Real Madrid has won 33 La Liga titles, 19 Copa del Reyes, and 12 European Cups / Champions League trophies. Barcelona has won about 24 La Liga titles, 29 Copa del Reyes, and 4 Champions League trophies. These are some of the strongest reasons why El Clásico is important. El Clásico is a connection to the history of Spain. In my opinion, FC Barcelona is better than Real Madrid.
[Source: Miami Herlald ]