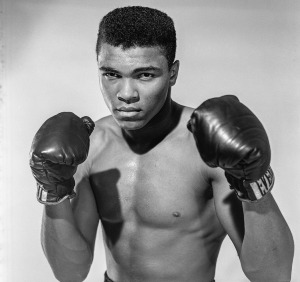 Muhammed Ali was one of the most famous and recognizable boxers in history. He was famous for saying that he could "float like a butterfly, and sting like a bee". He was born in Louisville, Kentucky on Jan. 17, 1942. When he was 12 years old his bike was stolen. In frustration, he told police officer Joe Martin that he wanted to beat up the thief. Martin who trained young boxers, told him that he needed to learn how to fight first and that's how it all began.
Muhammed Ali started his boxing career by learning how to spar. He got his award by working hard and training. Ali trained at a local gym, his first fight at the age of 12.
Ali competed in the Olympics where he won a gold medal. He defeated all of his opponents to win the gold medal. Afterwards, he became a professional boxer and won 56 fights and lost only 5 times in his career.
[Source: www.ducksters.com ]