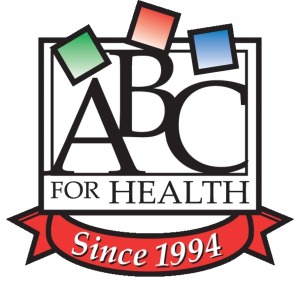 ABC for Health, a local nonprofit public interest law firm, is celebrating its 25th anniversary.
After witnessing his mother and sister struggle to find health care, and an internship in law school that focused on medical debt among rural Wisconsin residents, Bobby Peterson learned first-hand the difficulties many people face to get proper health care. At that time, most law firms did not allow health advocacy for attorneys. And so, ABC for Health, which stands for advocacy and benefits counseling, was created.
According to a report in the Wisconsin State Journal by David Wahlbarg, Bobby Peterson created ABC for Health to help those who are in need of proper coverage and services in the health care system. The nonprofit group trains students to become health care advocates, assists individuals to receive health care, works with hospitals to reduce unpaid bills, and sometimes uses lawsuits to influence public policy.
Many individuals have taken advantage of the organization's services because they see the benefits.
When an unfortunate accident happens to an uninsured individual, they will most likely be left with high medical bills to pay. For example, Ricky Smith, a homeless and uninsured individual at the time, had a bad accident when riding his bicycle and had to get brain surgery. Because of this, he was left with many medical bills to pay. Through a partnership between ABC for Health and SSM Health St. Mary's Hospital, he was referred to ABC for Health because St Mary's workers realized he had no insurance.
ABC for Health helped him sign up for BadgerCare and later, private insurance via the Affordable Care Act marketplace, as well as for Social Security disability payments.
"If I didn't have them to help me out, I would still be trying to pay bills from surgery. They helped me tremendously, I can't say enough about them" Smith said.
ABC for Health has also publicly criticized Wisconsin's birth cost recovery program for requiring pregnant women on Medicaid to identify the father of the child or risk losing coverage after the babies are born. This can cause stress to pregnant women who are single and discourage them from seeking proper care, which can lead to infant deaths.
With the help of a federal grant, ABC developed a software called "Advocus", which helps individuals select the most appropriate type of insurance program based on age, income, employment status, and other factors. Peterson hopes larger companies will be interested in the software, which could provide a steady stream of funding for the nonprofit.
Since opening on July 1, 1994, ABC for Health has responded to more than 60,000 requests for help, many of which are from Dane County. Peterson believes that the need for such services will always be there and people will always need an advocate to help navigate through the system. As Peterson eyes retirement in his future, he is looking to secure funding to keep the organization sustainable even after he leaves.
"I want to leave it in a place that is secure, well on into the future," Peterson said.
[Sources: Wisconsin State Journal; Madison.com]
---
UW-Madison All of Us Research campaign aims to gather health data from more than one million people in order to advance precision medicine research. To learn more about the program, click here.