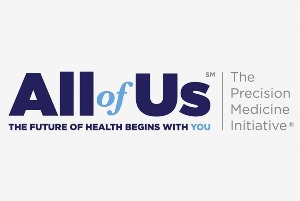 The National Institute of Health (NIH) is building a database of medical records from the public to help researchers and clinicians learn more about health. The initiative is taking hold here in Wisconsin as UW-Madison, the Medical College of Wisconsin, and the Marshfield Clinic take to cities and towns with the "All of Us" project.
Professor of kinesiology and medicine at UW-Madison and director of the Collaborative Center for Health Equity, Dorothy Farrar-Edwards is a leader in the Wisconsin effort. She made the choice to share her records because of her family's history of heart problems. She wants to learn—and for her children and grandchildren to learn—about their family's risk of heart disease. Others choose to enroll to contribute to larger efforts to improve public health.
When one signs up for All of Us, along with releasing their medical records, they complete a questionnaire and give blood and urine samples. From this information, NIH will get a comprehensive look into demographics, genetics, and medical history.
The database will allow researchers to conduct studies at much quicker speeds using complex computer algorithms to find otherwise unseen patterns in the data. The rise of "precision medicine," a far more accurate method of medical care, could be furthered by the database. "Precision medicine" takes factors like lifestyle, genetics, and identity to get an idea about what treatment would work best for an individual patient.
Through this effort, Farrar-Edwards wants to bring more representation to the biomedical world, including people living in rural areas, people of color, and people with disabilities.
So far, 155,000 people have enrolled for All of Us nationally. Their information will be a valued addition to the biomedical world and a blueprint for continuing to promote health in others.
To learn more about the program and enroll, click here.
[Sources: The Cap Times; NIH]