New Study Examines Common Childhood Illnesses

by Lucy Ji, age 14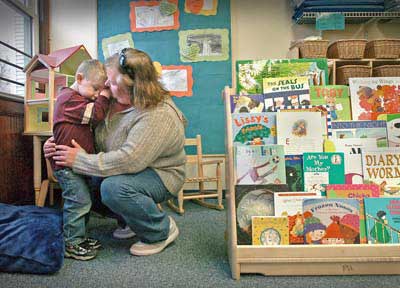 For parents, the decision to send their child to daycare is often a difficult and complicated one. Now researchers have found another factor for their consideration.
The Quebec Longitudinal Study of Child Development conducted a study on 1,238 Canadian children. The children were five months old in 1998 when the study began, and eight years old in 2006 when it ended.
This study compared the illness rate of children who stayed at home as toddlers and those who were sent to daycare. Children who went to daycare before the age of two and a half years were 61 percent more likely than those who stayed home to encounter ear and respiratory infections than those who stayed at home. However, those same children had 21 percent fewer respiratory infections and 43 percent fewer ear infections when they reached elementary school. These findings suggest that the children who attended daycare had already been exposed to such infections and as a result built up their immunity.
Dr. Sylvana Cote, lead author and professor of social and preventive medicine at the University of Montreal, says the children that go to daycare may have an advantage over those who do not because "when they are learning to read and write, they don't miss many days of school."

Even though statistics show that children who attend daycare build up immunity to illnesses and infections, parents still have decisions to make. There are other considerations. For example, because they are so young and have weaker immunity systems, the infections that the toddlers get can be more severe and dangerous than if they were to catch the illness when they are older. The final decision is up to the parent.

[Sources: New York Times; USA Today]