Can Migraine Headaches Cause Serious Damage?
by Kareem Massie, age 16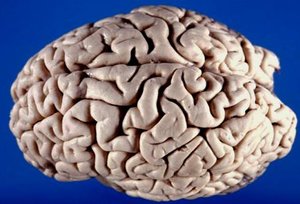 Do migraines damage the brain? According to Dr. Messoud Ashina, this is a frequent question asked by patients who suffer from serious headaches.
There have been reports of brain structure differences between those who suffer from migraines and those who don't. Twenty separate studies were analyzed. These results, published in the journal Neurology, reveal that patients who get migraines show changes in the brain's white matter and tiny lesions throughout the brain. These abnormalities and their impact on the brain have yet to be explained.
Dr. Fayyaz Ahmed, chair if the British Association for the Study of Headache, agrees with other neurologists that it's still too early to determine if people who suffer from migraines are at risk of more structural or functional complications. Dr. Ahmed says that longitudinal studies are needed in order to confirm or dispel these possibilities. Longitudinal studies are studies that observe patients over many years.
Do migraines actually damage the brain?
"Migraines are associated with structural changes, but how and why we don't know," says Dr. Ashina.
[Source: BBC News]