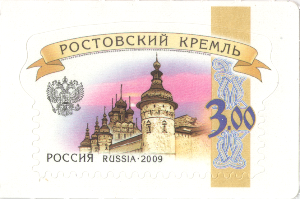 Kremlins are beautiful buildings in Russia. The most famous Kremlin is in Moscow. It has an interesting history and many mesmerizing rooms.
Kremlins used to be fortresses to keep people safe in ancient Russia. Inside the Moscow Kremlin are the palaces of the czars and a group of churches. In the Kremlin, there are three churches: the Granovitaya Palata, the Cathedral of the Assumption, and the Cathedral of St. Michael the Archangel.
The Granovitaya Palata was complete in 1419. It had a splendid Renaissance throne room. The Cathedral of the Assumption was first built in the 1470s. The Cathedral of the Assumption was rebuilt in the 1560s. The Cathedral of St Michael the Archangel is the Czars´ burial place; it is influenced by the Russian style with some Italian Renaissance influence.
Ivan IV, Ivan the Terrible, inherited the Gran Duchy at the age of three. He took control of the government at 14. When he turned 16, he was crowned the czar. All czars coronations took place in the Kremlin. Ivan the Terrible was the first man who justly claimed to be king of all Russia.
After the Russian Revolution in 1917, the Kremlin become the headquarters of the Soviet government.
[Source: 100 Great Wonders of the World]