How I Got to Madison

From the foothills of the Himalayas to the Shores of Lake Monona

by Shreya Dahal, age 13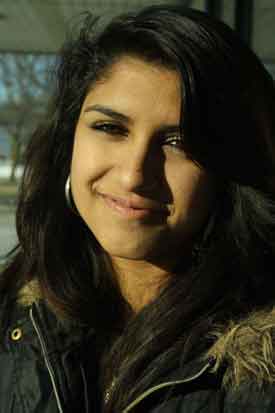 My family and I moved to Madison from Nepal over five years ago. It took time to feel settled here, but we have finally become more accustomed to the life and culture of the United States.
I lived in the capital city, Kathmandu, Nepal. I really enjoyed living there because of the food, people, holidays and most importantly, nature. I could see the snowy peaks of the Himalayan Mountains from my rooftop. We never got snow in Kathmandu, even though we were really close to the mountains. But we often would see sparkling white snow flakes falling above Mount Everest. It was beautiful, and I'll always remember that sight.
After making the decision to come to America, our family had to complete and submit all the proper paperwork. Once processed, our name was entered into a lottery. Only those chosen from the lottery are permitted to move to America.
As simple as the process may seem, it is complicated and requires a lot of time, effort, and money. Sadly, many people do not get this opportunity, even after going through the process and spending thousands of dollars.
Before being successful in the lottery, my parents worried that I wouldn't receive a good enough education in Nepal. They moved here for my education, so that I could have a successful life.
We moved to Madison on March 5th, 2005. My dad made the final decision on the location because he had previously been here for a research study. He thought there would be more opportunities for him in Wisconsin.
My parents feel that they made the right decision by moving to Madison, and I agree. I feel that this decision will provide me a better future.