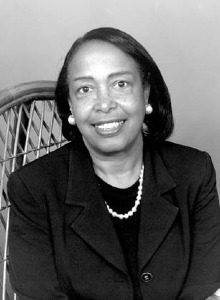 To be a black woman in the United States has always been hard. Especially during the era of segregation. During this time African Americans did not have the same rights as white people, for example, they could not drink from the same water fountain, use the same bathroom, or sit in the front of the bus. For these reasons, the story of Patricia Bath is inspiring.
Patricia Bath was born on November 4, 1942, in Harlem, in the city of New York. Her father, an immigrant from Trinidad, was the first African American motorman for the New York City subway system. When Bath was a little girl, her mother bought her a chemistry set so she could do her own experiments, sparking her interest in science.
While she was in high school, Bath won a scholarship from the National Foundation of Science to study the connection between cancer, nutrition, and stress. That is how she fell in love with medicine. The person in charge of the program, Robert Bernard, was so impressed with Bath's ideas that he added them to a scientific article that he presented to a conference. In 1960, Bath won the Merit Award from Mademoiselle magazine.
After graduating from high school when she was in the 10th grade, Bath studied chemistry and physics at Hunter College and received her medical degree from Howard University. She did her residency at Harlem Hospital and a fellowship at Columbia University. While working as an intern at Harlem Hospital and then at an eye clinic at Columbia, Bath noticed a stark contrast between the vision problems in the predominantly black patient population at Harlem and the largely white one at Columbia. These observations led her to realize that for racial minorities and poor people, it was very hard to get good treatment in ophthalmology. Also, blindness was twice as prevalent among African-Americans than white people. To Bath, this seemed like an injustice that she needed to solve.
In 1976, Bath founded the American Institute for the Prevention of Blindness, where she pioneered the idea of "community ophthalmology", which focuses on prevention, grass-roots screenings, and education to prevent blindness. She was convinced that sight is a fundamental right of people and was not going to allow people to be prevented from getting treatment for eye illnesses.
Her work with cataract patients led Patricia Bath to invent the laserphaco probe, a machine that uses laser technology to remove cataracts in a very precise way. This made her the first African-American female doctor to have a patent for a medical invention. Today, this device is used worldwide and "has helped restore or improve vision to millions of patients worldwide", said the United States Patent and Trademark Office. She did a study in Berlin to help people who had been blind for decades gain their sight back. She also invented a method to use ultrasound technology to remove cataracts.
However, there were instances where her achievement was not accepted. Bath experienced discrimination in the field, sometimes finding that her research would not be credited to her, and others were angry that a black woman had a scientific breakthrough. She later became an advocate for math and science education for girls and to removing the barriers she encountered in her life.
Patricia Bath was a medical pioneer in the field of ophthalmology. In addition to being the first black female doctor to hold a medical patent, she was also the first female faculty member at Jules Stein Eye Institute at UCLA. Her work in the field continues to inspire others and has paved the way for future young women. In an interview for Time magazine, Bath said the ultimate goal was to level the playing field so much that a career like hers would not be the exception, and that any young woman with such interests could succeed.
[Sources: Las Niñas son de Ciencias; The New York Times; NIH]
---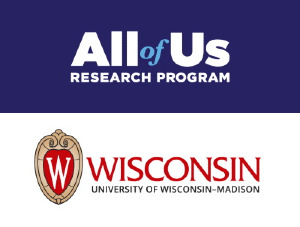 You too can help advance health research. The UW-Madison All of Us Research campaign aims to gather health data from more than one million people in order to advance precision medicine research. To find out how you can participate, click here.