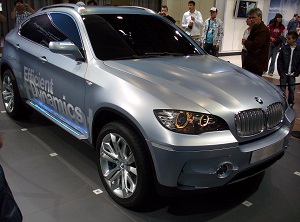 Technology in cars has advanced throughout the decades, with improvements in fuel-efficiency and design. But the evolution of car engines has brought about a controversial enhancement: fake engine noise.
Car enthusiasts love the classic, throaty, gas-guzzling rumble of an engine. But car companies depend on engine sound enhancements for two big reasons: pedestrian safety and the car-buyer paradox.
Fake engine noise is becoming more of a necessity for electric and hybrid cars. In fact, federal safety officials passed a rule in 2015 requiring electric and hybrid cars to play fake engine sounds to alert a passerby of their presence, thereby preventing pedestrian accidents.
For decades, rough engine noise has been associated with excellent auto power and performance. That revving engine noise is no longer achievable in these newer, more efficient models. Yet buyers want to hear the sound of power. It's almost impossible to purchase a newer car without having the engine noise boosted through special pipes or recordings.
There are many renowned companies that use orchestrated engine sound; for example, Ford utilizes an "Active Noise Control" system that amplifies the engine's noise through the car's speakers. BMW also holds the same secret, playing motor recordings through the car's stereos. Other well-known companies like Volkswagen, Lexus and Porsch also simulate the traditional engine sound through their own unique and patented technology. The new engine roar technology produces a more 'refined' growl that is sure to impress and please.
The opposite could be true as many car buyers perceive the boosted engine sound as a modern 'mind trick.' This may be because some auto companies try their best to avoid owning up to the fabrication of the traditional engine sound. A SlashGear reviewer even went as far as deeming the boosted car sound as a pointless change in the car's anatomy.
[Source: The Washington Post ]