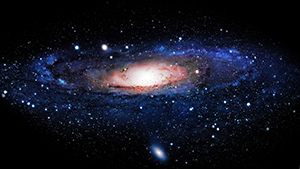 Although Jupiter is the largest planet in our solar system, most planets discovered outside of our solar system, or exoplanets, are larger. In 2009, the largest known exoplanet was CT Cha B which, in comparison to Jupiter, is twice as large in diameter and 17 times larger in mass. How much do we know about exoplanets like this, and how do we find them?
Extrasolar planets, or exoplanets are planets that orbit around a different sun in a different solar system. While researchers have not located all of the exoplanets in the Milky Way galaxy, they estimate that there are about 100 billion planets, of which only 837 planets and 660 stars have been discovered.
Most planets are gas planets like Jupiter, but not all solar systems are the same. For example, while the average planet per star is 1.6, our solar system has eight planets in it, so we have more than the average planet per star.
Exoplanets are generally difficult to see using a simple telescope. In fact, only five percent of exoplanets have been discovered this way. There are two types of telescopes: space telescopes and ground telescopes. Though ground telescopes are typically used more, space telescopes actually work better.
However, there are also other methods to find exoplanets. For instance, other exoplanets have been discovered using Doppler spectroscopy, which allows space scientists to observe a star's velocity as it spins. Another method scientists use to discover exoplanets is watching the brightness of a star: if the star dims, then it is likely that a planet is in transit in front of the star. However, this method can lead to false assumptions.
While scientists may not know everything about exoplanets, as research methods are not 100 percent accurate, we are still learning and progressing in the research of the universe. Scientists are hopeful that they will uncover more about exoplanets in the near future!
[Sources: National Geographic; Space.com]