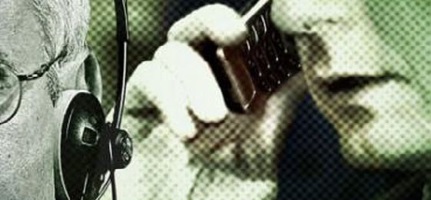 One year following former National Security Agency systems analyst Edward Snowden's release of controversial information regarding the U.S. and other countries' wiretapping of citizens, a new report affirms privacy invasion is a growing issue on an international scale.
The most shocking revelation in this report, published by global cellphone company Vodafone, suggests that several countries demand unrestricted access to its networks without prior notification to customers. These countries include Albania, Egypt, Hungary, Ireland, Qatar, and Turkey.
Based in the United Kingdom, Vodafone operates in 29 countries. Their investigation of worldwide federal wiretapping reveals questionable activities of governments that monitor Internet and telephone communications. The report also depicts a detailed process of how governments overlook companies' privacy policies in their examinations.
Governments justify wiretapping, the act of electronic eavesdropping, under the premise that it benefits national security. With the approval of courts, government officials may demand cooperation from telephone companies without warrant or notice. This cooperation can vary from case-by-case criminal pursuits to direct access of an operator's network.
According to the report, "Vodafone will not receive any form of demand for lawful interception access as the relevant agencies and authorities already have permanent access to customer communications."
[Source: Wisconsin State Journal]