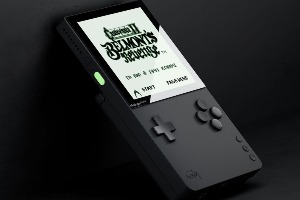 Hey! There's a new type of Game Boy device that plays original Game Boy Games! It's called the "Analogue Pocket."
The Analogue Pocket is a new handheld releasing in the 2020's. It will cost $200, there will also be different designs, it has a screen with better quality, and it has stereo speakers that'll be useful for an audio editing app that will be installed called "Nanoloop".
The Handheld's software has the ability to recreate the original hardware of the Game Boy console. This allows players to experience the original game.
The Analogue Pocket has shoulder buttons also since you'll be playing Game Boy Advance Games on it. There's a Dock for this handheld that can be used to play games like this on TV. A date for when the handheld releases hasn't been announced, if rumors are true, hopefully it will be somewhere in 2020. It'll also be compatible with other games and will have almost about 3,000 classics.
Only a certain number of these will be sold, so make sure to be on the lookout for when the product is released.
[Source: wired.com, techradar.com]