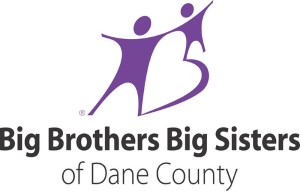 CUNA Mutual Group Foundation announced that it will donate $183,000 to Big Brothers Big Sisters Dane County at the latter's recent graduation celebration for students.
Big Brothers Big Sisters (BBBS) is a non-profit organization that matches youth ages six to 18—called "Littles"—with adult mentors—"Bigs". Mentors and their mentees meet several times a month, spend quality time together, and form lasting bonds. Ultimately, the program aims to provide a support network for the youth involved and to empower them to achieve their full potentials.
Sandy Morales, CEO of Big Brothers Big Sisters Dane County told Madison365, "[i]deally we want all of our kids to graduate from high school, but we want them to especially graduate with a mentor by their side."
For years, CUNA Mutual Foundation has supported private and public organizations that work to improve the community. CUNA is a long-time partner of BBBS Dane County.
"CUNA Mutual Group supports the good work that Big Brothers Big Sisters does for the local community," Beth Cutler, CUNA Mutual Foundation leader, said to Madison365.
BBBS Dane County has concrete plans to utilize this grant money. The financial gift will enable them to support more students and increase the amount of youth served from 600 to 900 by the end of 2019. The grant money will also go toward hiring a Recruitment Specialist, Match Support Specialists, and Volunteer and Child Enrollment Specialists who will help decrease the organization's two-year waiting list.
This grant is the largest Big Brothers Big Sisters Dane County has ever received. They are grateful for the support and excited to expand.
"We're kind of basking in the glory right now," Morales said.
[Source: Madison365]