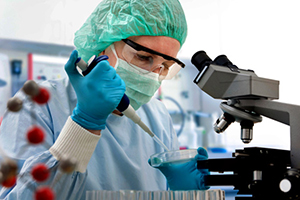 Solving crimes is often difficult. When detectives and police officers have wide ranges of DNA samples to work with, however, the task can be easier. Yet, not all DNA recovered from crime scenes matches samples in the federal DNA database.
To remedy this problem, state legislatures passed a new law in April. The law requires those arrested on felony or misdemeanor charges to submit a sample of their DNA to police. Officials hope the law will generate tens of thousands of DNA profiles. In fact, in the year following the law's passing, predictions indicate that 43,000 samples from adults convicted of misdemeanors will be collected in addition to 25,000 samples from those arrested or convicted of felonies.
According to Attorney General Brad Schimel, "there is a huge investigative benefit to taking DNA at arrest by solving crimes and preventing future victimizations."
Before this law passed, Wisconsin only required convicted felons and sex offenders to submit DNA samples. Now the 29th state to mandate DNA sampling upon arrest, Wisconsin has expanded and added eight forensic program technicians and eight DNA analysts to the state's Crime Laboratory in Madison. Officials hope that these additions will increase the efficacy of existent programs.
This new law will aid in cases like Brittany Zimmermann's, whose family strongly backs the program. A UW-Madison student, Zimmerman was found murdered in her downtown apartment in 2008. Though DNA was collected from the crime scene, it did not have any matches in the federal database. Therefore, Zimmerman's case has gone unsolved.
The Zimmermann case is not the only one lacking a matching offender profile; Schimel suggests there are 13,906 other DNA profiles developed from Wisconsin crime scenes that also lack matches.
Schimel and many others, including Governor Scott Walker, who put the DNA collection requirement in his 2011-13 state budget, believe that it will aid the police in solving unsolved cases and preventing others, like Zimmermann's, from happening again. "Serious crimes will be solved by matching suspects in our database to offenders, as well as eliminating innocent persons from law enforcement investigations," Schimel said.
[Source: Wisconsin State Journal]