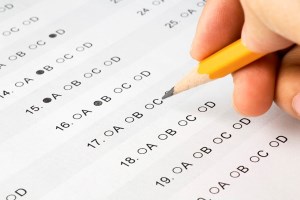 Recent data published by the Nation's Report Card shows that our nation's 12th-graders are declining in reading and math skills. In fact, the study indicates that only one-third of high school seniors are ready for the academic rigor of college.
Specifically, only 25 percent of the seniors who took the test, which is given by the National Center for Education Statistics, performed at a proficient or more than proficient level in math. And in reading, 37 percent performed at a proficient or more than proficient level.
This same study shows that the gap between the highest- and lowest- performing students is also increasing.
This is the first time national math scores have slipped in ten years. The situation is not better for reading: here, scores have decreased five points from when the test was first administered in 1992.
Some suggest that significant changes in school systems might be related to these drops. In 2009, for example, over 40 states mandated that schools adopt Common Core standards. These learning guidelines outline the reading and math skills that public-school students should learn by the end of each grade.
Of the declining test scores, Peggy Carr, acting commissioner of the National Center for Education Statistics, said, "there is a gap, a widening of a gap of higher and lower ability students, and I think that's something we need to think about."
[Source: Associated Press]