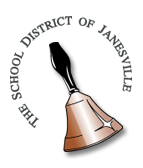 A scholarship program through the Janesville District is attempting to diversify teachers and staff to reflect the demographics of their students. Started in 2008, the Multicultural Teacher Opportunities Scholarship gives Janesville minority students the opportunity to attend college and subsequently procure a teaching position in the school district.
The scholarship is privately funded and depends heavily on personal donation. In addition, the Janesville School District holds an annual Colors of Education Gala to supplement their funding. The money has supported many ambitious young students; the school district has already hired several former scholarship recipients.
Nicole Washington, a former scholarship recipient and teacher at Harrison Elementary School told a reporter at Channel 3000, "I remember when I was growing up I never had an African American teacher and someone to relate to. So that was a good feeling, that I can be that face."
The amount of minority staff in the Janesville School District is up to four percent.
[Source: Channel3000.com]