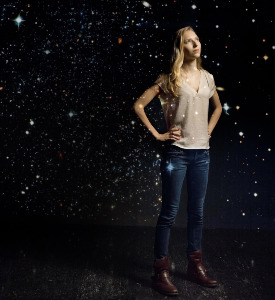 Many people think of time capsules, as small boxes buried in a backyard, filled with items that are possibly ancient. But what if we could put one on Mars for future astronauts to find? Emily Briere, an aerospace engineering student, thinks this could become a reality soon.
Briere and fellow classmates are currently working on a project to send a time capsule to Mars. It will contain a digital collection of pictures to show what Earth looks like today. In the distant future, when people colonize Mars, Briere hopes scientists will find the capsule.
"The time capsule is a challenge for humans to go out and explore new planets," said Briere. She even thinks the pictures they are putting in the time capsule could end up in a museum someday.
This is not the first-time people have sent a time capsule into space. In 1977, NASA sent two of "The Golden Records" into space on the Voyager space probes. They included encoded images and sounds of people, objects, and day-to-day life.
Briere plans to get her capsule to Mars by making it a secondary goal of a major space mission. Her project could be completed in two to five years. For now, Briere is waiting for the funding for the project.
Who knows? Maybe someday we could visit Briere's time capsule on Mars ourselves!
[Source: nationalgeographic.org and Smithsonianmag.com]