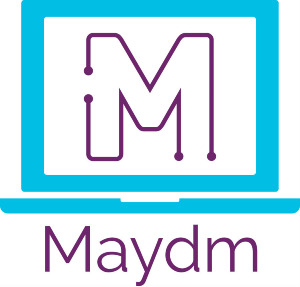 Madison's Winnie Karanja is bringing a burst of color and diversity to the world of science, technology, engineering, and math (STEM) with Maydm, an organization teaching girls and children of color about the change they can affect in the world using technology.
Maydm, which stands for "made by them," was founded in 2016 with a goal to create 'a worlds where all students can pursue their dreams as entrepreneurs, developers, engineers, or professors." In our world, 67 percent of people in STEM careers are White and computer science classes are taught in only one out of ten schools nationwide. More than 700 students have participated in Maydm programs, paint a different picture with more than 60 percent being students of color and 66 percent girls.
Now that tech is increasingly needed in our lives, students in Maydm learn how to apply their skills to the real world and better people's lives. One of Karanja's students cited using Arduino, a programming hardware, to track the freshness of their grandmother's medicine. In addition, after a two-week summer workshop, 92 percent of the students believed they could make great contributions to STEM.
The organization's plans for 2019 include making summer programs available year-round, along with tutoring, hack-a-thons, and internships. Maydm also expanded to Milwaukee in 2018.
Karanja's experience being a Black woman— "other"—in her McFarland coding class shaped her vision for Maydm—a community revolutionizing tech and building confidence and skill in our future leaders.
[Sources: Maydm; Madison Magazine]