About These Projects
Young Reporters Explore Local Education Issues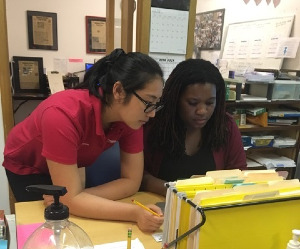 SSFP reporters from our media and journalism department are writing and publishing investigative stories focused on local education issues and achievement gaps. From writing and editing, to production and design, SSFP students continue to explore the field of journalism and learn 21st century job skills. Meanwhile, as academic support opportunities dwindle in Madison neighborhoods, more and more parents flock to the Free Press to sign up their kids. One important element of our deep dive into achievement gaps is to examine and call attention to this lack of academic support programming.
Anna Welch and Taylor Kilgore, both recent graduates of the UW School of Journalism, lead a team of journalism students and UW Madison law students who assist our high school-age journalists on these projects.
Many members of our media and journalism department also work for student newspapers at their high schools and serve internships at local media outlets. Student journalists from around Madison and Dane County will produce content for various SSFP publications and platforms.
Exploring the Science of Wisconsin's Environment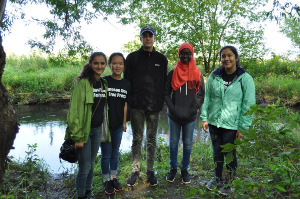 SSFP launched the "Science of Wisconsin's Environment" series early in 2018. Local student reporters study Wisconsin's ecosystems and natural resources. Young people also explore the confluence of environmental issues and race in 21st century America; think lead pipes in Flint and elevated lead in Milwaukee's water. SSFP students work with local scientists and Dane County's Department of Land and Water Conservation. Throughout 2018-19 students publish their work in SSFP newspapers and on various media platforms. SSFP students work in English and Spanish. Many SSFP student journalists serve internships during the summer and fall semesters. Our students work with local media outlets, UW Extension, and the Dane County Land and Water Resources Department to hone skills and polish their craft. SSFP students will continue continue to examine the "Science of Wisconsin's Environment" and local education issues.