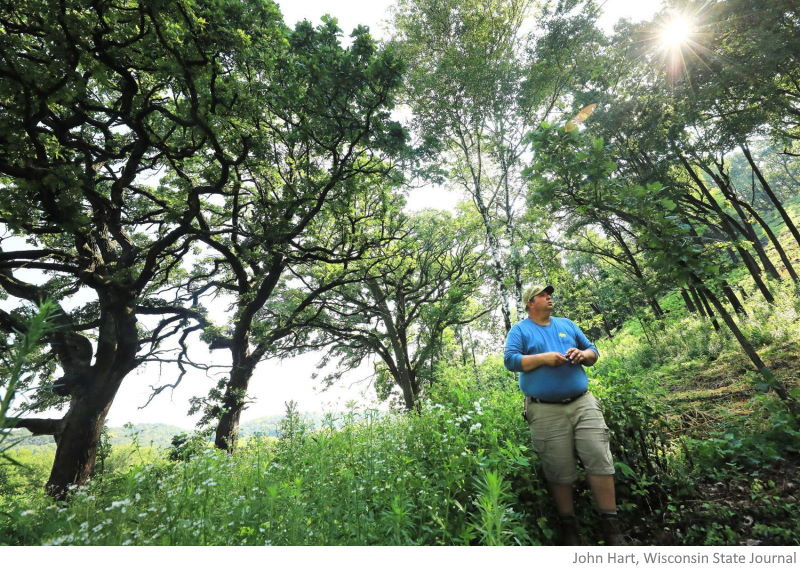 Dane County Land Purchase Expands Indian Lake County Park
by Josepha Da Costa, age 15
Recently, Dane County Board adopted a resolution that expands Indian Lake County Park. The resolution authorizes the purchase of 295 acres of land, which will be added to the park. This expansion makes Indian Lake County Park one of the biggest parks in Dane County.
"Indian Lake County Park is one of Dane County's most popular parks, and it has seen even more visitors this year as a result of more people heading outdoors during the COVID-19 pandemic," said County Executive, Joe Parisi, who signed the resolution. "This purchase will allow Dane County to enhance the park's year-round outdoor offerings and make it the largest recreational park in our system."
With the new purchase the park now spans 800 acres of land. During the pandemic, there has been an increase in visitors to the well-known park. The Indian Lake County park offers areas for activities like fishing and picnicking, also including a dog park. 
The expansion will also allow for the fixing of the trails that are eroding and new ways to visit the nearby Ice Age National Scenic Trail. 
Mike Wollmer, Executive Director of the Ice Age Trail Alliance said in an interview with WKOW that "The acquisition of this wonderful property will create a critical off-road link for the Ice Age National Scenic Trail and eliminate a dangerous on-road connecting route along Highway 19."
The Friends of Indian Lake say they entirely support the expansion stating, "This new acquisition means more trails, more woods, more prairies, more space for winter recreation, and more time outside for everyone."
[Sources: Wisconsin State Journal; WKOW; Dane County]