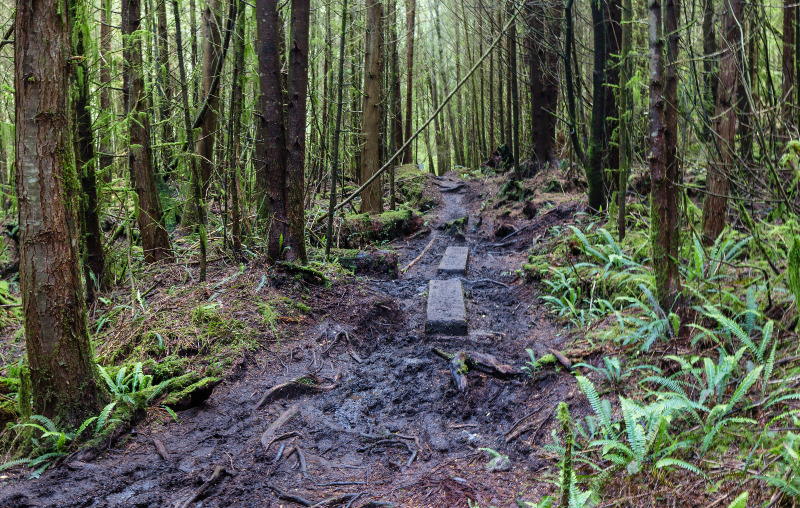 As Weather Warms, Dane County Park Officials
Urge Public to Avoid Muddy Areas
by Alan Cruz, age 16
During the next few weeks, Dane County Parks staff will watch park facilities closely. Winter-spring transitions can lead to damage in county parks. Warm temperatures and rain pull frost from the earth during the spring thaw. This causes trails, dog-parks, and grassy areas to get muddy and soft.
A recent press release warns park guests that some county parks or sections of parks might be temporarily shut down over the next few weeks.
Due to the closure of these parks and facilities, County staff requests that park visitors to remain on hard paths and roads. Understanding the value of outdoor recreational spaces for the community, staff wants people to know that "the spring thaw period combined with high use can have long-term impacts, especially on hiking trails."
Closing some more vulnerable outdoor spaces will reduce damages and lower maintenance costs allowing for better services through the rest of the seasons. Most areas will be firm and reopened after spring rains and drying winds.
As the snow begins to melt, Dane County Parks will also start prescribed burning in parks and other natural resource areas. "Burning is an important management tool for restoring and preserving our grassland and woodland habitat," according to Parks Director, Darren Marsh.
These burnings will enhance the rate at which plants receive nutrients by quickly releasing them from litters of wood and by accelerating soil mineral weathering. Fire management ensures that the operations can be carried out safely before burning. Prescribed fires only take place under certain parameters.
During a prescribed burn, parks or park sections can be closed temporarily. Marsh says that the minor nuisance of carrying out burnings can have huge benefits for promoting natural vegetation and increasing ecosystem strength and diversity.
If you are aware of any park facilities that seem stressed or impaired, you are encouraged to contact the County Parks Office by phone or email.
[Sources: Madison.com; Dane County; SSFP Archives]