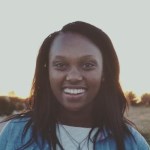 Robin Mwai will graduate from LaFollette High School this June. She began working at the Free Press during the beginning of her freshman year and ultimately became a teen editor. Following graduation, Robin will attend UW-Madison. Here, she plans to major in pre-kinesiology and apply to the athletic training program. Post-college, she hopes to be an athletic trainer or physical therapist.
Robin believes that working at SSFP played a critical role in helping her build academic confidence. Further, her work at the Free Press taught her the value of networking and building relationships within one's community. Robin advises current SSFP students to stick with SSFP's editing process: she believes this process is "the reason [she] was able to write successful personal essays for college applications."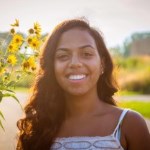 Alexis "Lexi" Cherry will graduate from LaFollette High School this June. Lexi became a student reporter for the Free Press when she was an eighth grade student at Sennett Middle School. Lexi became a teen editor during her sophomore year of high school. After high school, Lexi will attend the University of Wisconsin-Oshkosh and enter the pre-med program.
Of her experiences at SSFP, Lexi said, "[this program] immensely improved my writing abilities. And [working here] has made an overall improvement not only in my English classes but also in all of my classes." Lexi also suggests that her time at the Free Press taught her how to apply herself and invest in her studies. "SSFP has taught me how to be comfortable around new people and how to articulate my thoughts better," she added.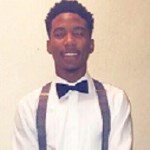 Jose "Pede" Pedraza will graduate from LaFollette High School this June. He began working as a Simpson Street Free Press student reporter during eighth grade. After high school graduation, Pede will attend Madison College (MATC). He then plans to transfer to Carthage-Kenosha, where he will major in environmental science and zoology.
Pede thanks SSFP for helping him gain academic confidence. He believes that the literacy and close-reading skills he gained while at the Free Press helped him feel more competent when applying for college. Said Pede, "writing is always a skill you need, and it will pay off to be able to write well in college." He also advises current SSFP students to stick with the program: though it can be rigorous, it definitely pays off in the long run.